Bayesian Methods in Machine Learning (seminar)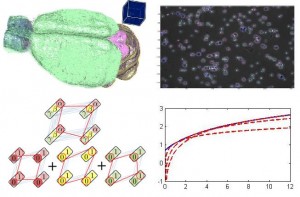 The seminar is organized for group members and is opened for everybody.
The official language of the seminar is English. Announces are available at the seminar site.

The main direction of the seminar is the investigation and application of Bayesian approach to probability theory which became extremely popular in the last 15 years. Among its main advantages are:
The possibility of auto-adjusting structural parameters of machine learning algorithms (number of clusters, regularization coefficients, relevant features and objects, topology of neural network, etc.);

Correct processing of inexact or missing data which makes it possible to generalize Boolean logic for the cases with uncertain information;

The possibility to take into account structural and probabilistic co-relations between the latent variables in data by applying the theory of graphical models;

The representation of hidden variables which allows combining the results of their indirect measurements with prior preferences on their values.
The seminar's participants carry out research work in the development of new model selection methods for machine learning problems and work on a number of applied projects.
Have you spotted a typo?
Highlight it, click Ctrl+Enter and send us a message. Thank you for your help!
To be used only for spelling or punctuation mistakes.