Summer School on Deep Learning and Bayesian methods 2020
The event is canceled due to the quarantine caused by COVID-19. Sorry for the inconvenience.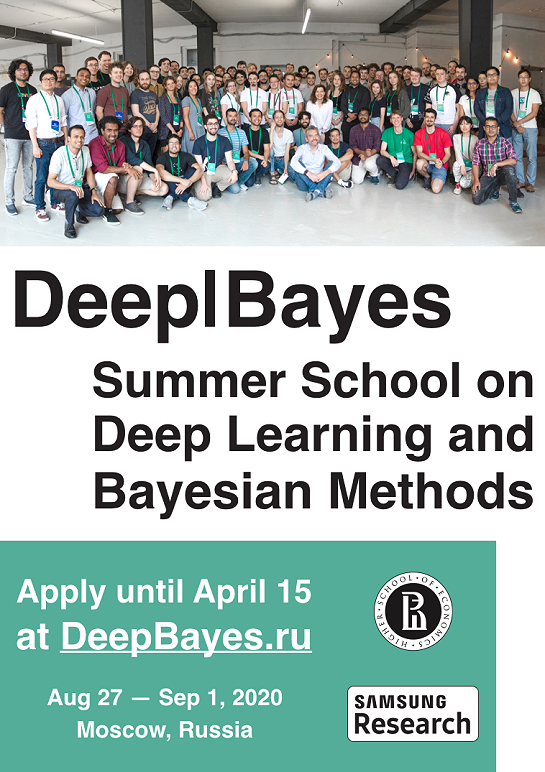 The fourth Summer School on Deep Learning and Bayesian Methods (Deep|Bayes summer school) organized by HSE Centre of Deep Learning and Bayesian Methods and Samsung AI Center in Moscow will be held in Moscow from August 27 to September 1, 2020. 
Deep|Bayes is an international summer school for undergraduate students, Ph.D. students, academic and industry professionals with experience in deep learning. Six days of lectures and practical sessions will give participants an understanding of how Bayesian methods can be combined with deep learning and what results can be achieved with these models. The participants will obtain hands-on experience building neural generative and discriminative models with probabilistic modeling, learn modern regularization techniques for neural networks, and master skills to reason about the uncertainty in the weights and predictions of the neural networks. The lectures and seminars will be taught by researchers of Bayesian Methods Research Group and Skoltech, and the most recent advances in Bayesian deep learning will be discussed in lectures, given by invited speakers from the leading international research centers.
InLiberty space, Stolyarnyy Pereulok, 3/1