International Data Analysis Olympiad
WHAT IS IDAO?
Higher School of Economics and Yandex are proud to announce the 3rd international data analysts olympiad.
The event is open to all teams and individuals, be they undergraduate, postgraduate or PhD students, company employees, researchers or new data scientists, .
The event aims to bridge the gap between the all-increasing complexity of Machine Learning models and performance bottlenecks of the industry. The participants will strive not only to maximize the quality of their predictions, but also to devise resource-efficient algorithms.
This will be a team machine learning competition, divided into two stages. The first stage will be online, open to all participants. The second stage will be the offline on-site finals, in which the top 30 performing teams from the online round will compete at the Yandex.
For more information check the official IDAO website.
ONLINE ROUND (Jan 15 - Feb 11, 2020)

About the online round

There are two separate tracks during the online stage. From the machine learning perspective, the tracks will be similar, yet the restrictions put on the solutions are different for each track.

We hope that the two tracks will make the olympiad fascinating for both machine learning competition experts and competitive programming masters, Kaggle winners and ACM champions, as well as everyone eager to solve real world problems with Data. Moreover, we encourage people with different backgrounds, ML and ACM, to team up and push Data Analysis to new frontiers.

Online round task

This year the online task is coming from astronomy. It is focused on building a model that would predict the position of space objects using simulation data. The task was given by Russian Astronomical Science Center (ASC) and adopted for the Olympiad by the Laboratory of Methods for Big Data Analysis (LAMBDA, HSE University).Predicting the position of satellites is one of the most important tasks in astronomy. For example, information on the exact position of satellites in orbit is necessary to avoid extremely dangerous satellite collisions. Each collision leads not only to satellites destruction, but also results in thousands of space debris pieces. For instance, Iridium-Coscos collision in 2009 increased number of space debris by approximately 13%. Further collisions may result in Kessler syndrome and the inaccessibility of outer space. Also, a more accurate prediction of satellite position will help calculate more efficient maneuvers to save propellant and extend satellite life in orbit.

Online Stage Results

The Online Stage of International Data Analysis Olympiad (IDAO 2020) has finished. It is organized for the 3rd time and this year it brings 2756 participants from 83 countries. Based on the Online Round results, 86 participants qualifies to the Final – 31 teams from 13 countries. They will be joined by 3 more teams – IDAO 2019 winners and prize holders. This year there are more experts from industry among finalists – 48 participants.

Check the results here.

ON-SITE FINAL (Postponed)

About the Final

30 teams best teams according to the Online Stage will be invited to the Final.First of all, we will ask the source code of your solution (for both tracks) which will be reviewed and validated. The solution must reproduce your submission exactly. Our experts will check that your solution contains no cheating, and your team does not attempt to unfairly pass the rules.
The finalists table 2020 will be published in February only after the jury's checking.

The Final will be held in Moscow in 2020 at the central headquarters of Yandex. Over the 36 hours of competition, participants will try not only to get up to speed on the model, but to create a full-fledged prototype that will be tested both in terms of accuracy and performance.

As part of the onsite round of the olympiad, speeches and workshops by international experts in machine learning and data analysis are also planned.

IMPORTANT!

You all have probably followed recent developments with COVID-19. The situation is worsening literally every day and new restrictions are imposed daily (including quarantines and self-isolation). Since it makes impossible for many participants to come, we decided to postpone the event. This decision also goes in accordance with Moscow Mayor's recent decree regarding travel and self-quarantine requirements as of March 5, 2020 (https://www.hse.ru/en/our/news/347003148.html).

We will keep you informed and return soon with more details about the Final, including new dates.
OUR EXPERTS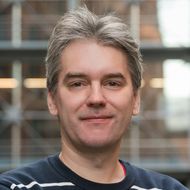 Chairman of the Expert Commission, Research Professor at HSE University, Head of the Deep Learning and Bayesian Methods Centre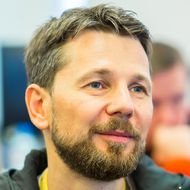 Head of Methods for Big Data Analysis Lab at HSE University
Deputy Head of the Big Data and Information Retrieval School, HSE University

Yuliya Bogacheva
Yuliya Bogacheva Chief Data & Analytics Officer QIWI Group

Barbara Sciascia
Researcher at the Laboratori Nazionali di Frascati of INFN Team leader of Frascati LHCb group and Deputy Operation Coordinator of the experiment

Tommaso Dorigo
First Researcher, National Institute of Nuclear Physics - Padova section

Dmitry Ulyanov
PhD student in Skoltech University, Research Scientist at Bayesian Methods Centre
Webinar on IDAO 2020 Online Task: Data Analysis for Satellite Tracking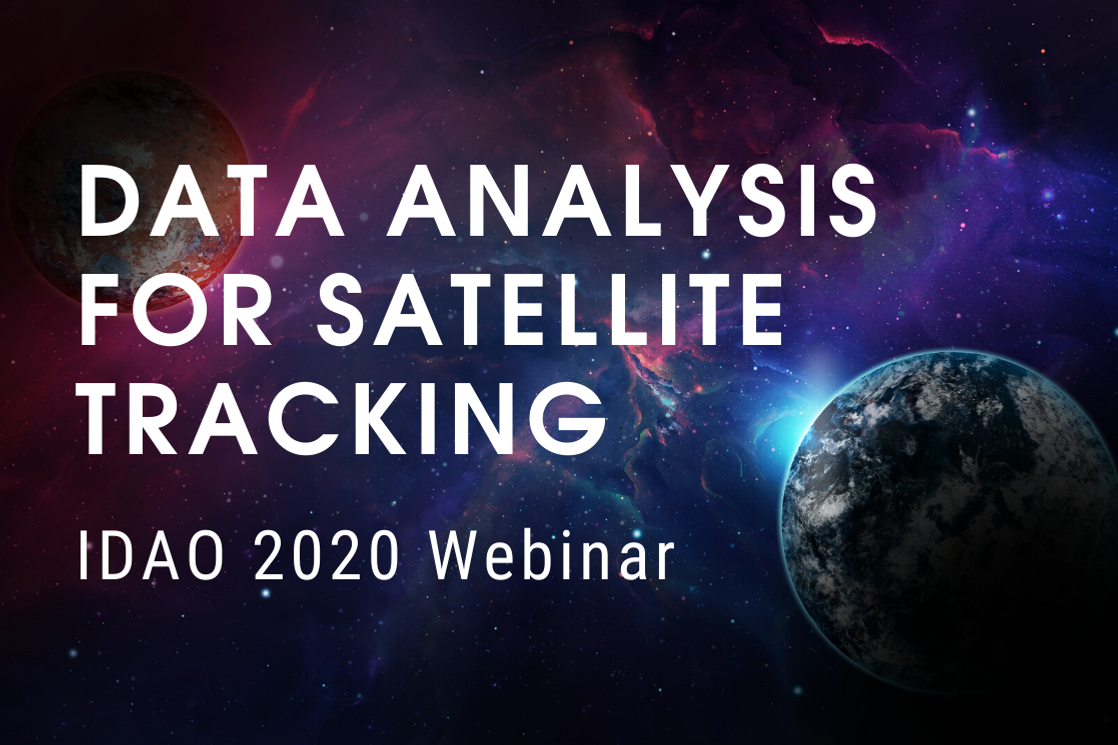 Previous years
IDAO 2018
The first IDAO was organized by the HSE Faculty of Computer Science, Yandex, and Harbour.Space University (Barcelona) with the support of Sberbank. The task for the Online Round was provided by Yandex.Market. It brought together 1533 participants from 55 countries.
1st place – Magic City (Artem Plotkin, Roman Piankov and Sergey Arefev).
2nd place – SantiagoSeaman (Alexander Makeev).
3rd place – Apex (Evgeniy Demidovich, Sergei Petrov, and Konstantin Mlynarchyk).
IDAO 2019
The muon research group of the LHCb experiment (LHCb Muon Group) provided the task for participants of IDAO 2019 online round. The task for the Online Round was provided by Yandex.Taxi. It brought together 2187 participants from 78 countries.
1st place – Mylen Farmer (Ilya Ivanitskiy)
2nd place – Zvezdochka* (Ernest Glukhov; Daria Zapekina; Vyacheslav Karpov)
3rd place – TEAM X (Andrey Kutsenko; Nazar Beknazarov; Sergey Kolomiyets)
IDAO on social networks
Have you spotted a typo?
Highlight it, click Ctrl+Enter and send us a message. Thank you for your help!
To be used only for spelling or punctuation mistakes.