Conference on artificial intelligence "𝐎𝐩𝐞𝐧𝐓𝐚𝐥𝐤𝐬.𝐀𝐈"
𝐋𝐀𝐌𝐁𝐃𝐀 scientists Andrey Ustyuzhanin and Denis Derkach have participated as speakers at the Open conference on artificial intelligence "𝐎𝐩𝐞𝐧𝐓𝐚𝐥𝐤𝐬.𝐀𝐈"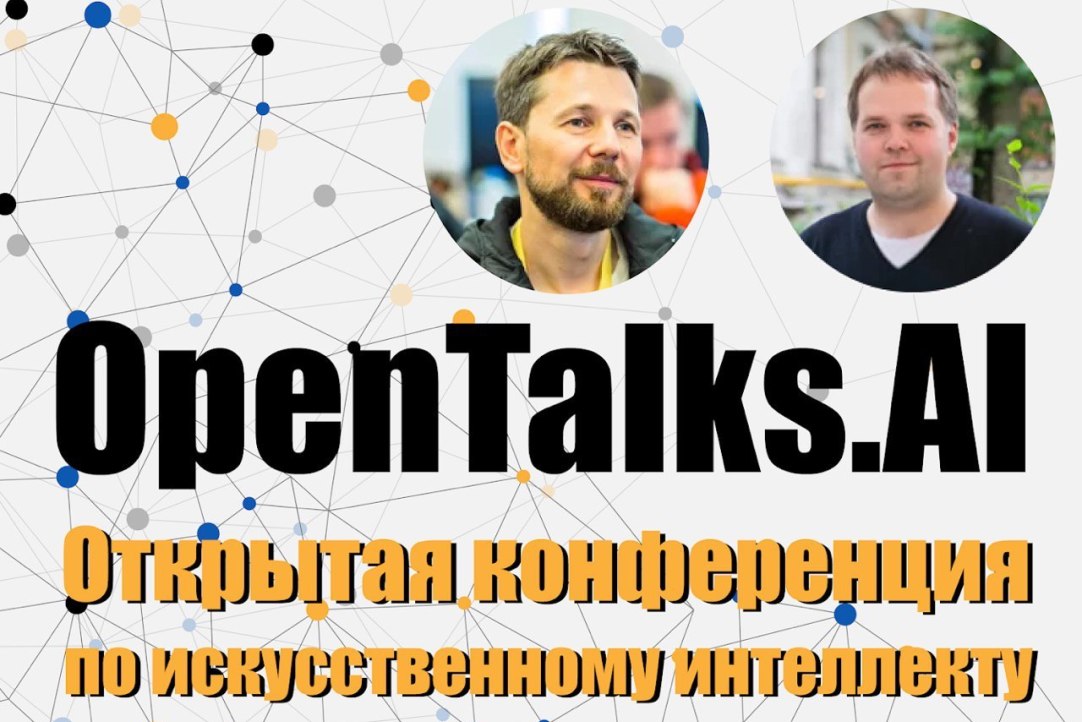 𝐋𝐀𝐌𝐁𝐃𝐀 scientists Andrey Ustyuzhanin and Denis Derkach have participated as speakers at the Open conference on artificial intelligence "𝐎𝐩𝐞𝐧𝐓𝐚𝐥𝐤𝐬.𝐀𝐈" on 20-21 February 2020.

OpenTalks.AI - an independent conference that facilitates the integration of Russian science and business into the international community of AI.

Before the conference one day was dedicated to the tutorials session.

Denis presented "Generative-Adversarial Networks: first steps in image generation" tutorial for work with GANs.

The conference was devided into NLP & CV day and RL & PA day, on which Andrey gave a talk on "Predictive analytics - state of the art and what was important in 2019".