3D Neuroimaging
This project encompasses all stages of reconstruction and analysis of 3D mouse brain images:
registration of 2D and 3D images

segmentation of images

preprocessing of images

gene expression estimation

statistical analysis of gene expression
We work with various sources of data:
Nissl stained sections

Anatomical atlas data

In situ hybridization

Cryogenic block-face imaging

Synchrotron heavy X-ray tomography
The project is carried out in joint collaboration with NBIC centre of Kurchatov Institute.
Data
Reconstruction of a mouse brain from histological and anatomical images of Allen Mouse Brain Atlas:



Reconstruction of a mouse brain hemisphere from cryogenic block-face imaging data:
Reconstruction of a mouse embrion from synchrotron heavy x-ray tomography images:
Registration
Registration of experimental data (brown slice with gene expression information) into atlas image of different modality (grey slice) with simultaneuos detection of anatomic zones (right part) through keypoint matching: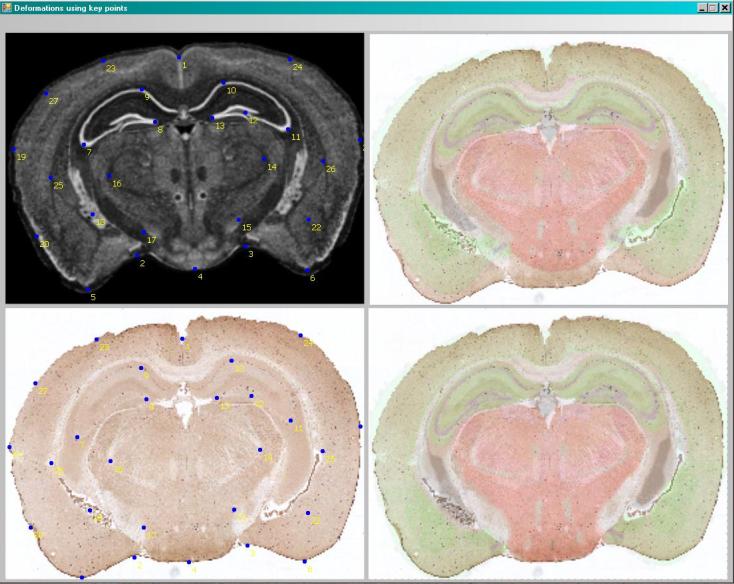 Intermodal registration via mutual information optimization: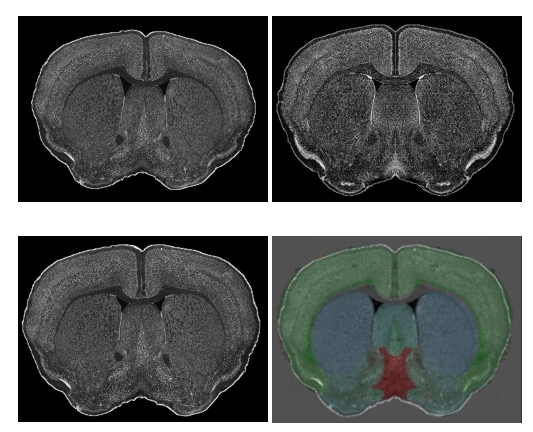 Gene expression
Estimating gene expression:





Analyzing gene expression using SPM: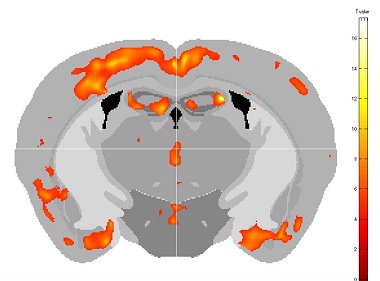 Preprocessing
Suppressing subsurface fluoresence in cryogenic block-face imaging data:



Have you spotted a typo?
Highlight it, click Ctrl+Enter and send us a message. Thank you for your help!
To be used only for spelling or punctuation mistakes.