The paper authored by laboratory's research assistants Dmitry Molchanov and Arsenii Ashukha and head Dmitry Vetrov has been accepted to the International Conference on Machine Learning'2017. In this research a state-of-the-art result in deep neural networks sparsification was achieved using Bayesian framework applied to deep learning.
14 May  2017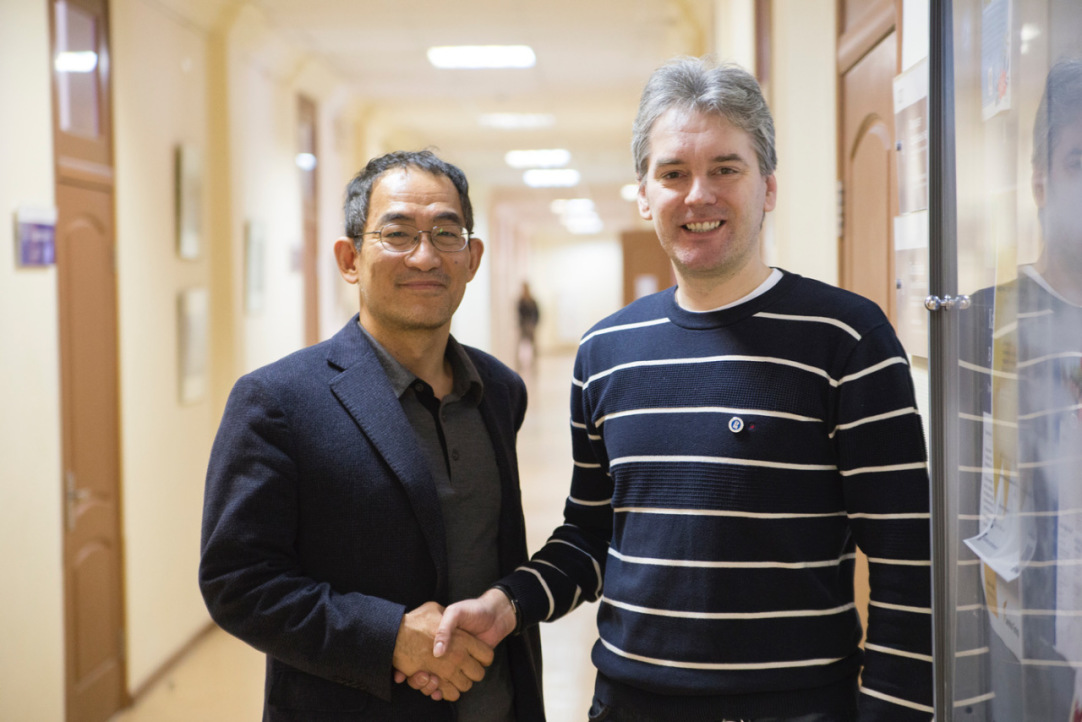 Dmitry Vetrov, head of the laboratory, held a meeting with Mr. Shi-Hwa Lee, a Vice-President of Samsung, a company the laboratory collaborates with. Interim research results, internship possibilities and collaboration perspectives were discussed.
7 May  2017
The laboratory signed a contract with international company Samsung about research in the area of deep learning. Samsung's senior engineer Kim KyoungHoon will consult our staff, and the laboratory is going to hire new employyes to work on the project.
23 February  2017