Collaboration with Samsung opens new perspectives to the laboratory and the faculty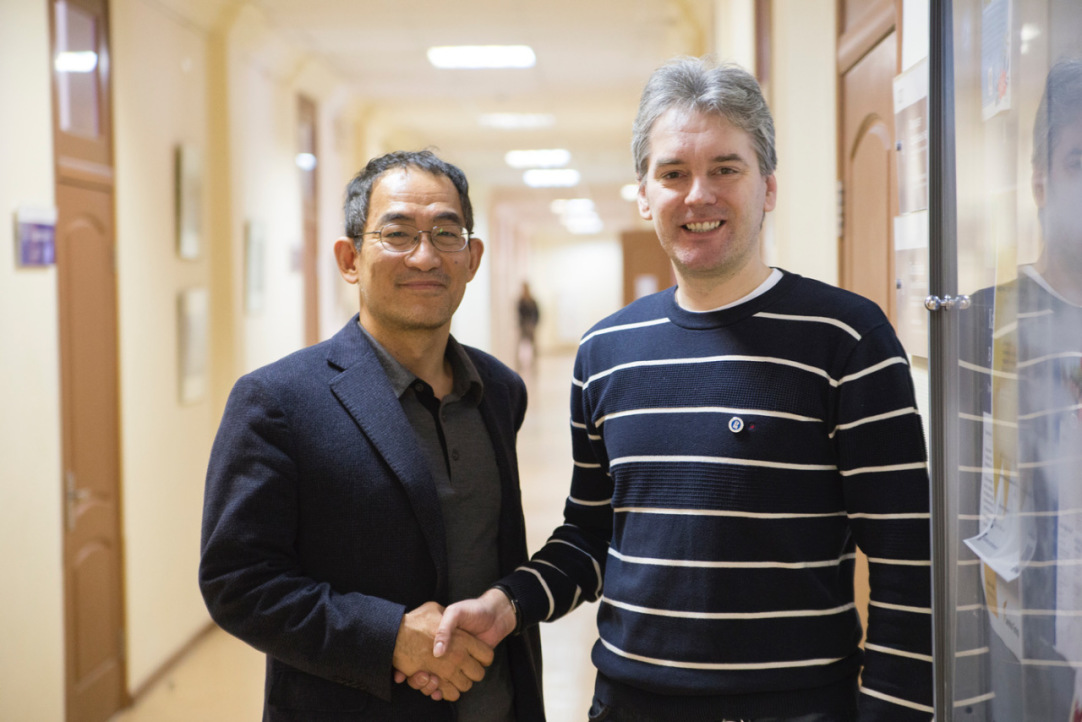 Head of the Deep Learning and Bayesian Methods laboratory Dmitry Vetrov held a meeting with Mr. Shi-Hwa Lee, a Vice-President of Samsung. The meeting was also attended by Ms. Tammy Lee and Mr. Sukjin Kim, Principal Engineers in Seoul office, and representatives of Russian office:  Mr. Wonki Lee, General Director, Mr. Byoung Kyu Min, Senior Professional and Mr. Jong-Chul Choi, Principal Professional. The goal of the meeting was to discuss intermediate results of the joint research project in deep neural networks incremental leaning, and also to talk about future collaboration. The parties agreed about summer internships for the students of the Faculty of Computer Science due to the host side.
Collaboration with Samsung gives an ability to attract more students and PhD students to scientific work and to conduct research in the area of neural networks compression and speed-up. Thanks to the support of the company, the laboratory got an access to the new computational server. These computational resources allow to intensify the research in deep learning. They will be also used in the other laboratory's research projects.