The third Summer School on Deep Learning and Bayesian Methods was held in Moscow
В Москве вновь прошла Летняя школа по байесовским методам в глубинном обучении, собравшая участников из 27 стран.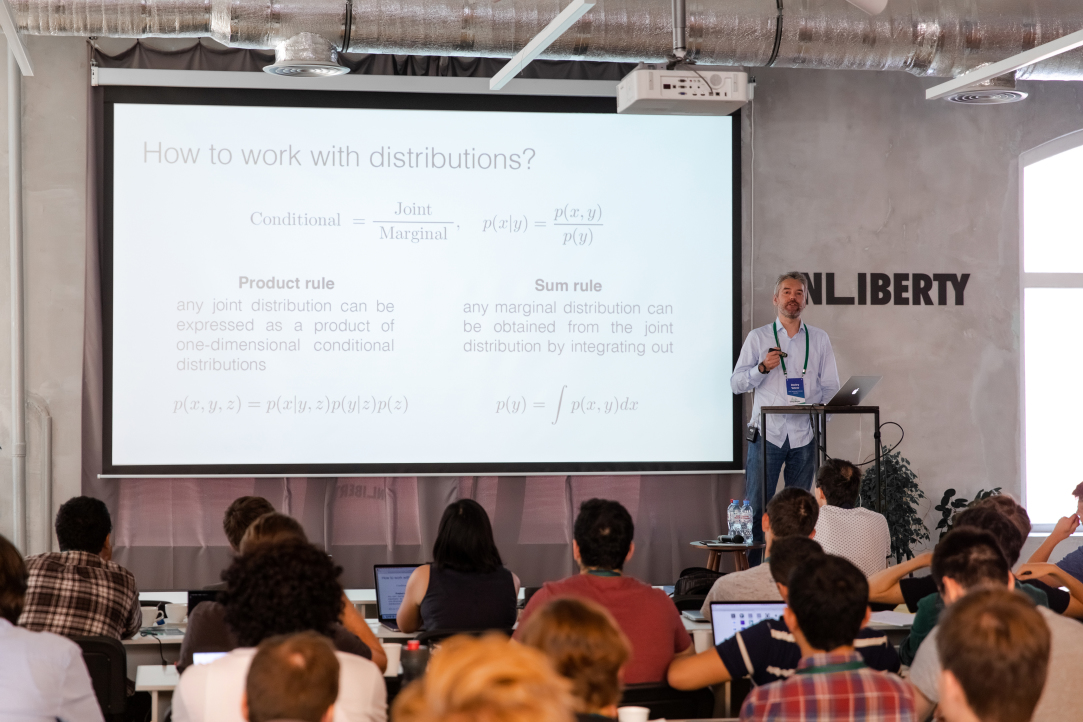 The third Summer School on Deep Learning and Bayesian Methods (Deep|Bayes 2019) was held in Moscow from August 20 to August 25, 2019. The summer school was organized by HSE Centre of Deep Learning and Bayesian Methods and 
Samsung AI Center in Moscow
.
The lectures were taught by researchers from two centers-organizers, Skoltech, and Lomonosov Moscow State University. Keynote lectures were taught by invited specialists from the United Kingdom, the United States and France. The head of the summer school is an HSE research professor Dmitry Vetrov.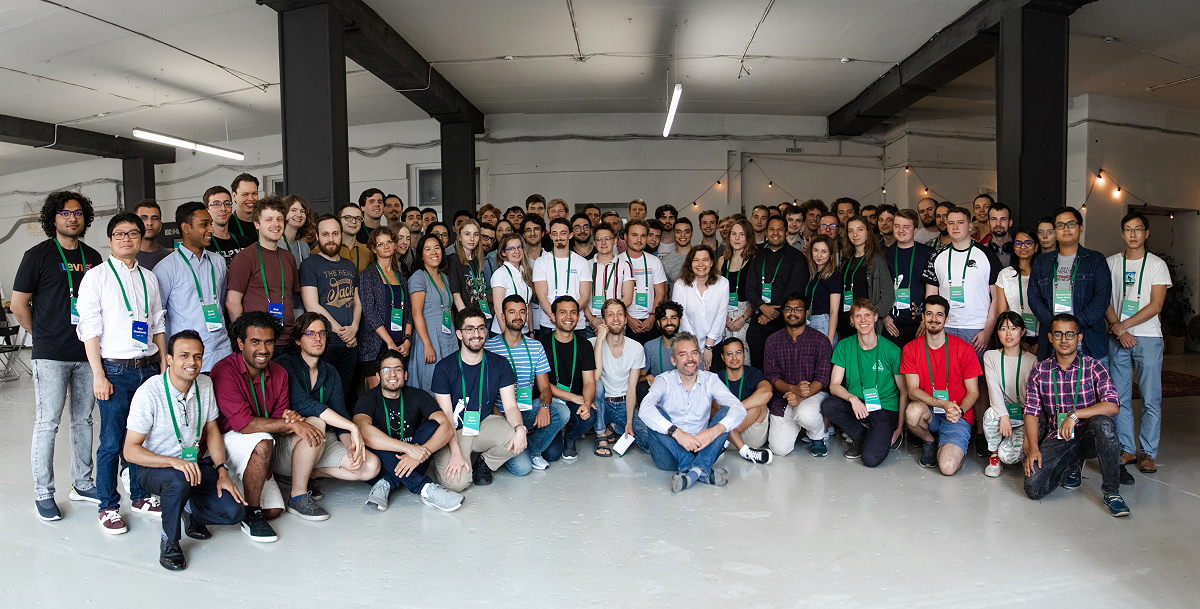 Participants from 27 countries came to the summer school, including Europe, USA, Canada, India, China, Brazil, Singapore and Australia. All participants passed a serious selection, which included completing assignments in mathematics and reading scientific articles. In addition, this year, participants before the school received their homework - to familiarize themselves with the introductory topics of the courses on Bayesian methods and deep learning. All this allows to study complex material at a deeper level.




The main topic of the summer school is Bayesian deep learning, this is the area of data analysis at the junction of two successful paradigms - deep learning and Bayesian methods. At school, participants studied how to create more effective methods for recognizing and generating images, modeling texts, analyzing economic data, etc. Knowledge of the methods studied at the summer school is important for understanding modern scientific articles on machine learning.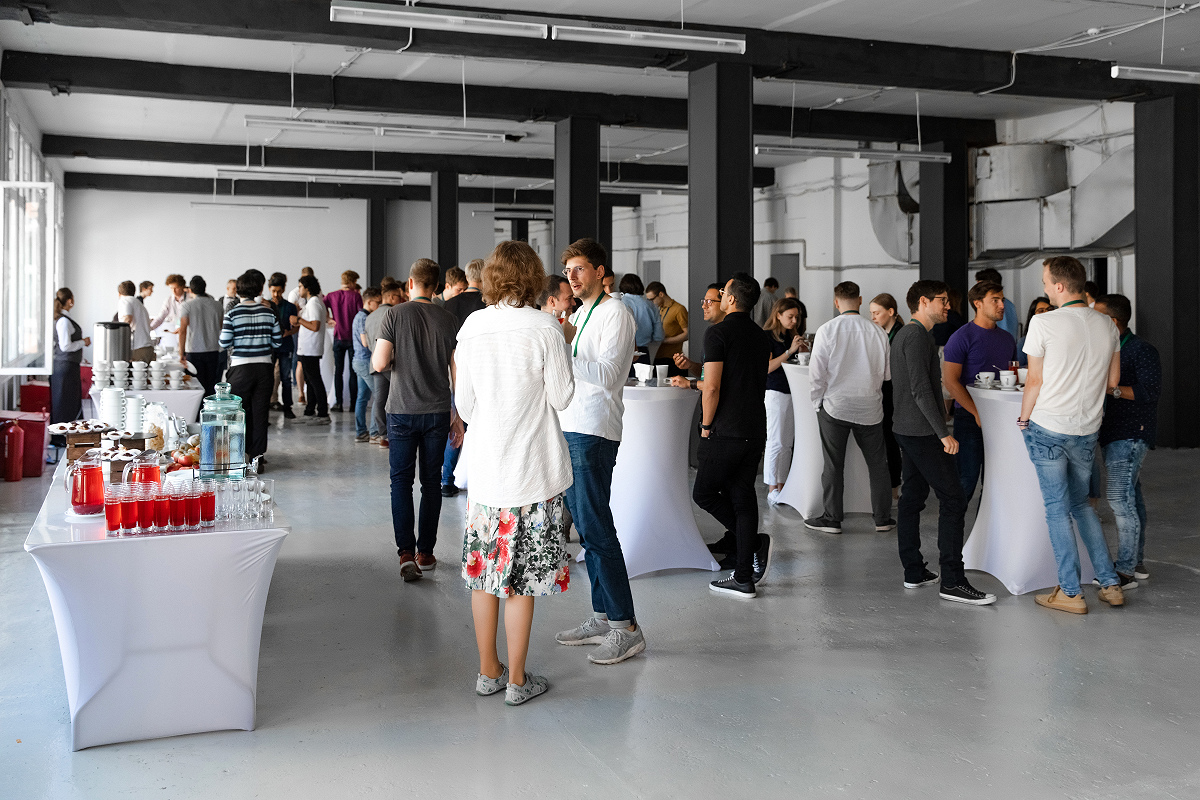 The summer school program consisted of a series of lectures and seminars, the following lectures were based on the material of the previous ones. Practical exercises helped participants to better understand the topic and conduct their own experiments with the studied model. The most recent advances in Bayesian deep learning were discussed in invited talks, given by Novi Quadrianto (University of Sussex, scientific advisor of Centre of Deep Learning and Bayesian Methods), Maurizio Filippone (EURECOM), Francisco Jesus Rodriguez Ruiz (Columbia University, University of Cambridge), Sergey Bartunov (DeepMind) and Andrey Malinin (University of Cambridge). All the materials of the summer school are available here. 


Dr. Novi Quadrianto

In addition to lectures and seminars, the scientific program of the Deep|Bayes summer school this year included a poster session. At the poster session, participants told each other about their research and discussed ideas for further work.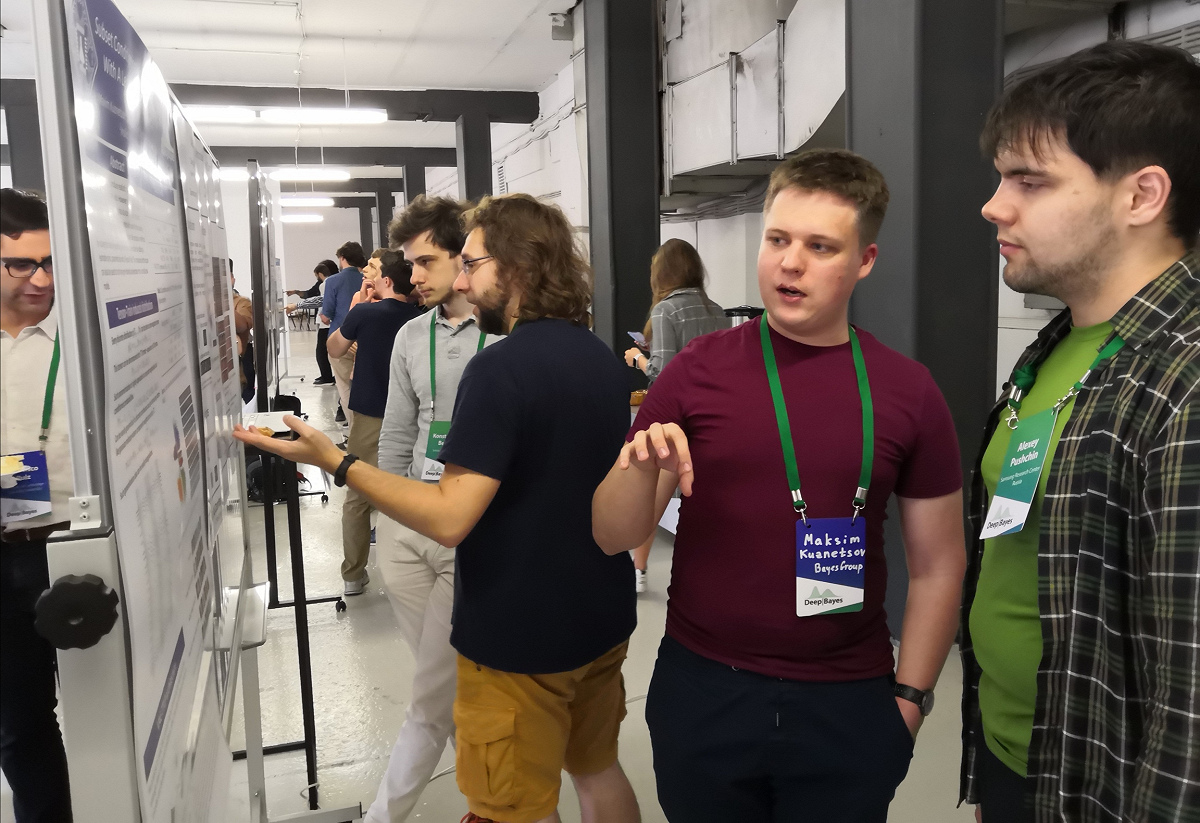 The non-scientific program of the summer school included an evening of board games and the final reception of the summer school. On the board game evening, participants played table football and tennis, constructed giant jenga and fought in Ticket to Ride. Such events allow participants to get to know each other better and take a break from lectures and seminars.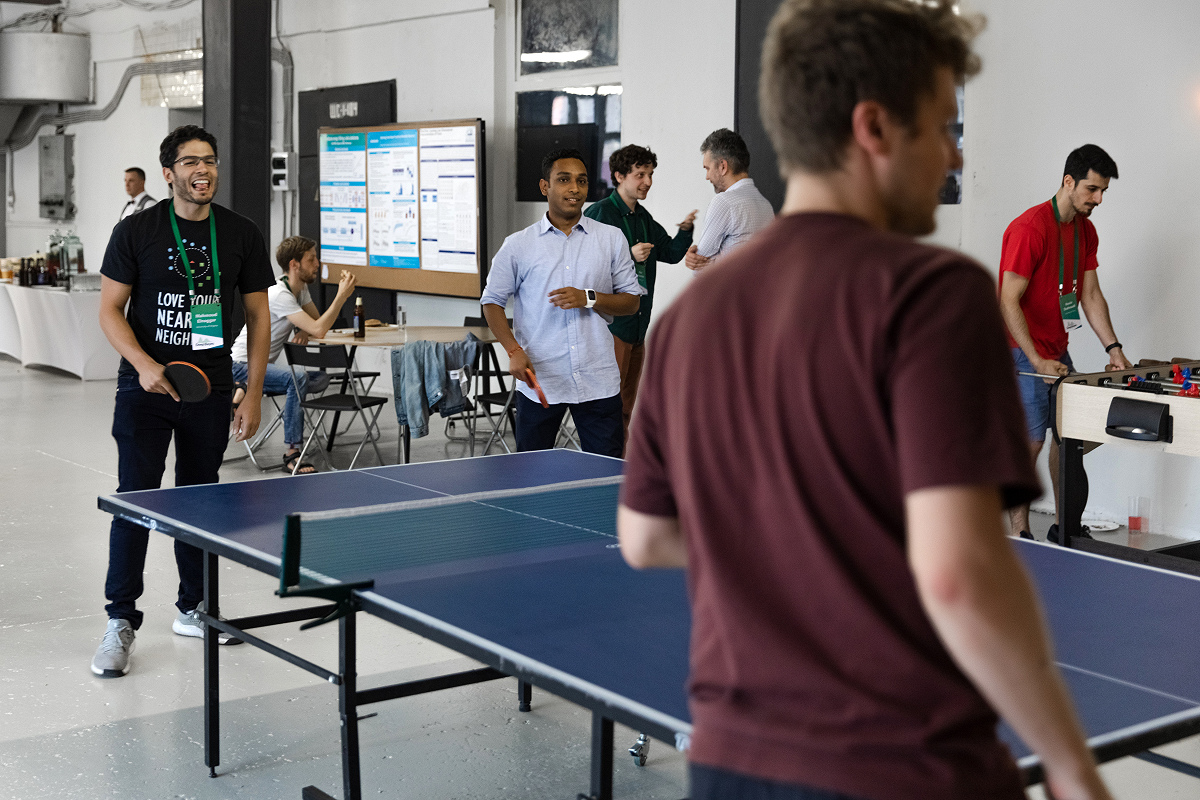 Invited lecturers also took part in the board game evening.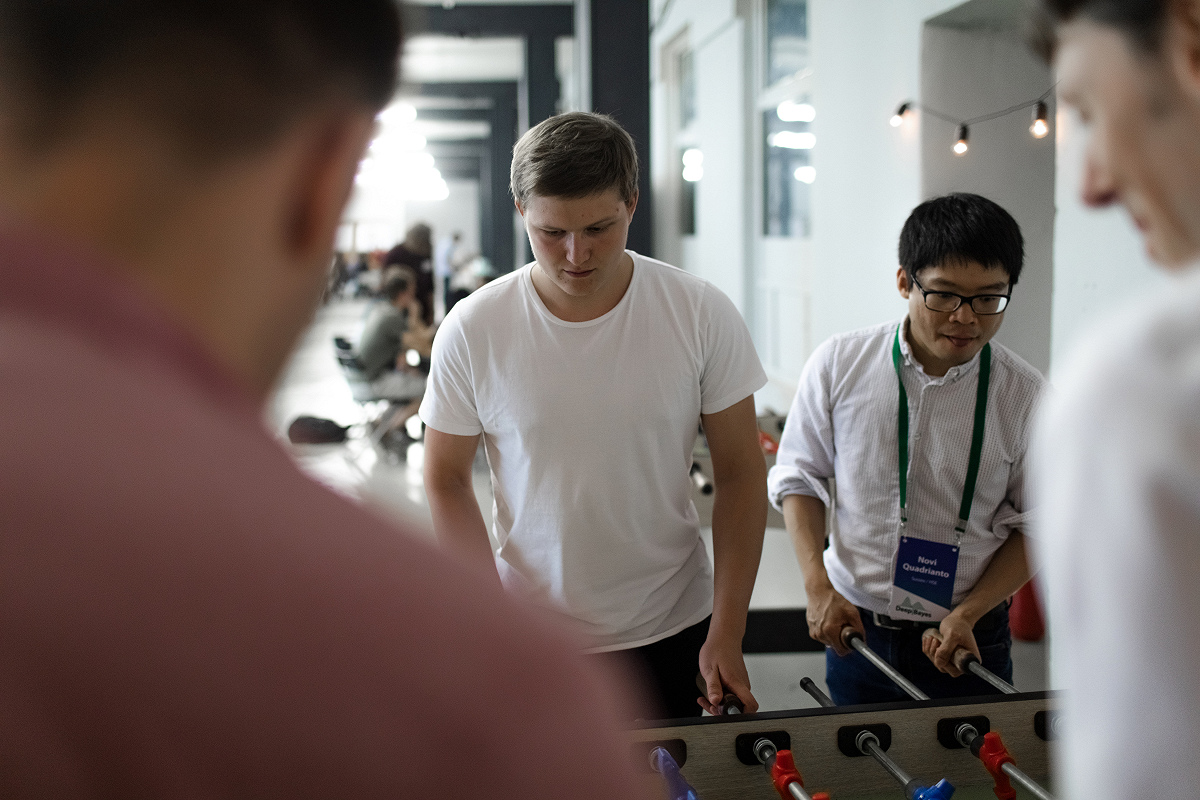 The last day of the school ended with a reception. It has already become a tradition to take photos with a humorous stand that reflects the title Deep|Bayes.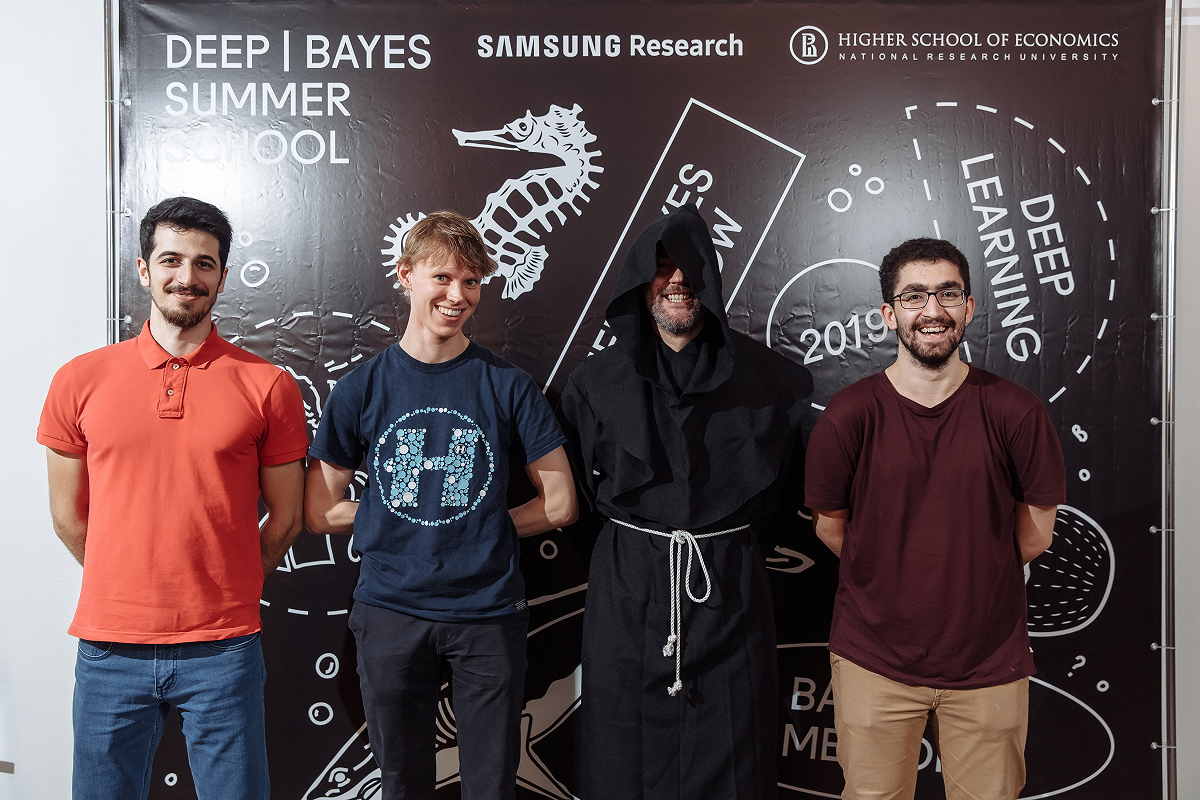 Dmitry Vetrov
Head of the summer school
"
Deep | Bayes Summer School was held in Moscow for the third time. I am glad that in this way the HSE and Samsung Electronics provide young professionals and students from all over the world with the opportunity not only to gain relevant knowledge and useful practical skills, but also to exchange experiences and ideas with colleagues from other countries. Among other things, such events raise the prestige and visibility of Russian science in the field of artificial intelligence technologies.


"
Deep|Bayes 2019 summer school helped us to learn advanced topics of deep learning, Bayesian methods and stochastic optimization altogether with their unique theoretical and PyTorch practices  just in 6 days. In addition to the lectures, we were fortunate to meet renowned academics and research scientists from Google Deepmind. Finally, we also had social events and dinners that turned into beneficial friendships across the world.  Deep|Bayes is just more than an advanced summer school. So, just do not miss this opportunity.
"
Deep|Bayes'19 was one the best learning experience for me specially when it comes to topics in Bayesian deep learning. The lectures had a good coverage, in reasonable mathematical detail and intuitive description, of active research topics in the field. Also, the rigorous selection process ensured that the cohort was full of knowledgeable like-minded students, with whom I've had thought provoking and fun discussions. Hope this school continues to be organized and the giant Jenga is brought again :)
"
The Deep|Bayes 2019 international summer school has been one of my best educational experiences in machine learning. As an industry practitioner in the UK, I feel the topics covered in the school will help me to expand my research horizons to investigate further the ins-and-outs of Deep Learning. Overall, this fantastically organized school was a perfect chance to get to know Moscow and the warm-hearted people of Russia.