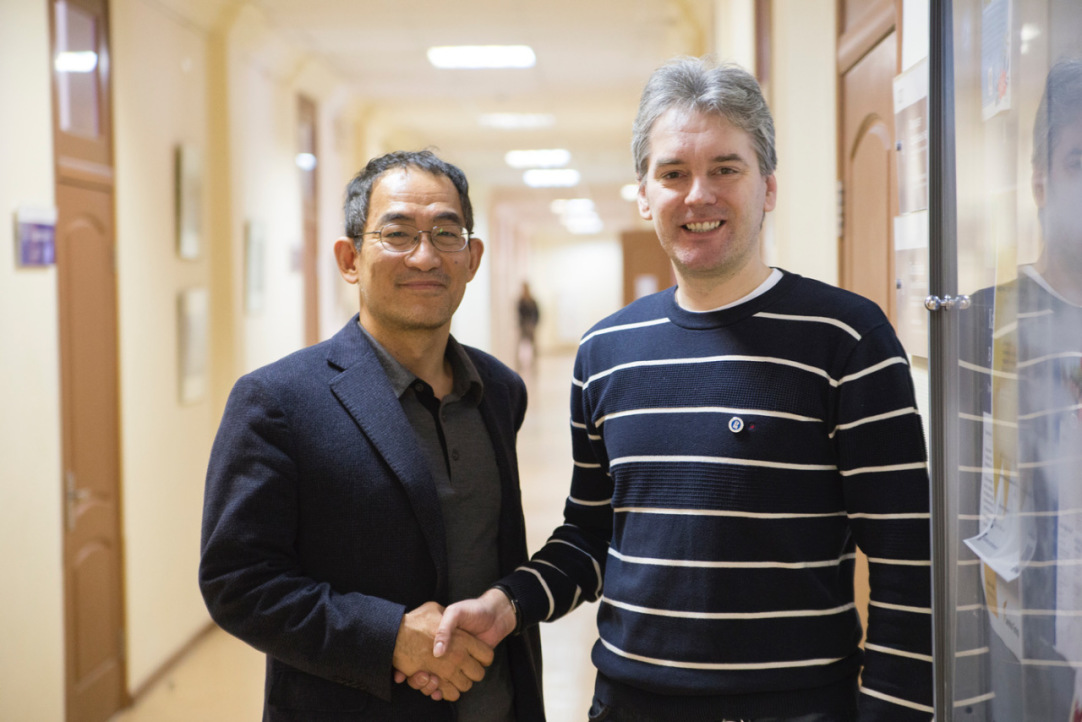 Dmitry Vetrov, head of the laboratory, held a meeting with Mr. Shi-Hwa Lee, a Vice-President of Samsung, a company the laboratory collaborates with. Interim research results, internship possibilities and collaboration perspectives were discussed.
7 May  2017
Application to Bayesian Methods in Deep Learning Summer School is now closed. There are 297 applications from citizens of Russia, Ukraine, Belarus, Great Britain, Spain, France, Switzerland, Germany, the USA and Ireland.The school will be held in Moscow in August, 2017.
23 April  2017
The laboratory signed a contract with international company Samsung about research in the area of deep learning. Samsung's senior engineer Kim KyoungHoon will consult our staff, and the laboratory is going to hire new employyes to work on the project.
23 February  2017