Master class from "Otkritie Bank""Data analysis for digital marketing and Digital Sales management"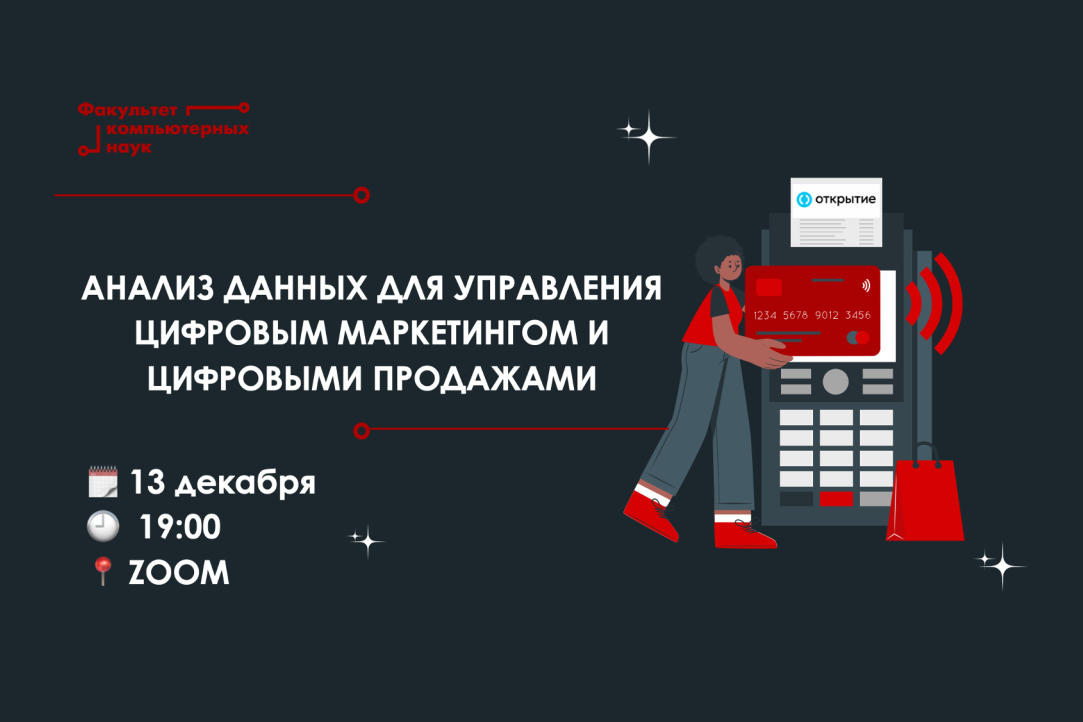 The Center for Practices, Project Work and Entrepreneurship together with the basic department of the "Otkritie" Group of Companies of the Faculty of Computer Science invites you to an open master class "Data analysis for digital marketing and digital Sales Management".
At this webinar, the speakers will talk about how digital marketing and digital sales are arranged in a top bank. Students will be able to learn how to properly form a data management and data analysis ecosystem in order to scale and optimize digital marketing and digital sales indicators.
At the webinar, Otkritie Bank experts will reveal the following theses: 
Fundamentals of Digital Marketing and its metrics;
What is included in the digital marketing ecosystem: key tools for working with advertising and data;
How business tasks are solved: Digital sales management using Business analysis;
How marketing tasks are solved: managing digital marketing campaigns using a data-driven approach and regular a/b testing;
The main trends of digital marketing.
When?  December 13, 19:00
What format? Online
Where? Online in Zoom
Alexey Irzun
Head of the Digital Sales Department of the Retail Business, Digital Department

Olga Kurgan
Business Analyst of the Digital Sales Department of the Retail Business, Digital Department

Vladimir Bondarev
Performance Marketing Manager of the Digital Sales Department of the Retail Business, Digital Department