"The analytics in business: from railways to a music label": Maxim Karyagin's master class
What is common between analytics in the oil industry and analytics in the music business. Where has no data scientist has gone before and in which businesses are they not talking about "digital transformations" and "digitalization" yet? We talked about this and other relevant topics of data analysis at a master class by Maxim Karyagin, director of the Department of Research and Analysis at Warner Music Group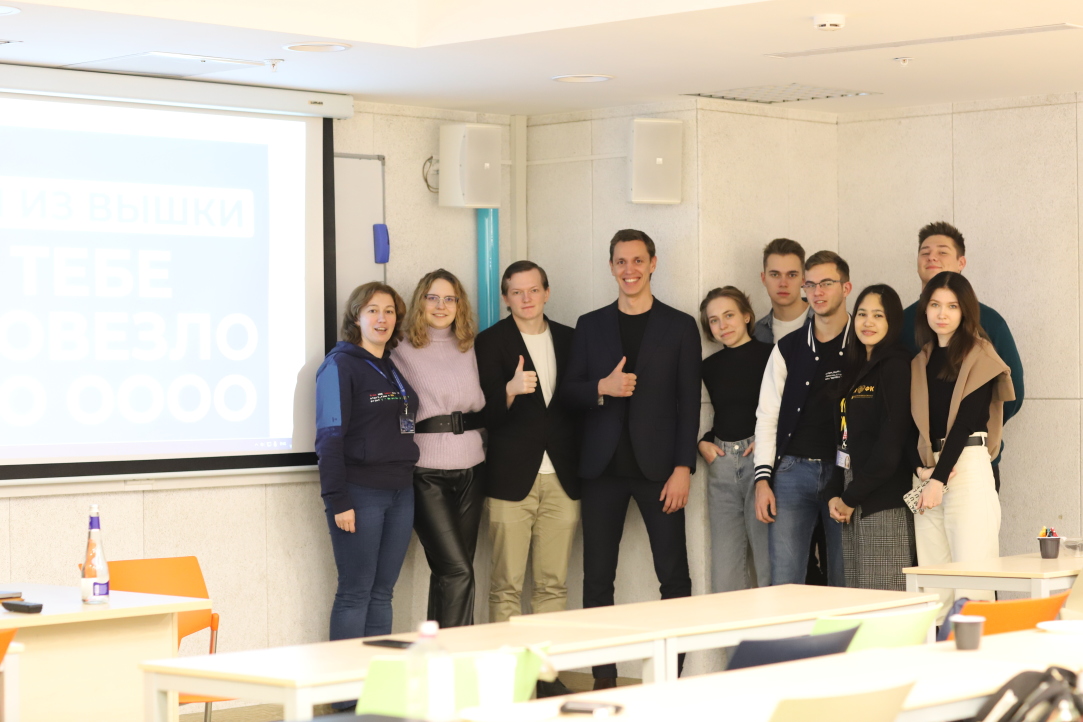 Maxim Karyagin held a master class on data analysis at the Entrepreneurs Club FCS
Analytics plays a crucial role in business, without research, you can lose sight of both the point of growth and the point of failure. "Analyze or lose" is a fair slogan for any sphere. The role of a data scientist is growing every day at about the same rate as the volumes of data that we create using digital products, transport and anything else are increasing. For example, the analyst knows when you listen to an artist by the score, subscribe to it or add a track to favorites. There are many opportunities and prospects for students studying data analysis, the main thing is to find their field. This is what we talked about at the master class with Maxim Karyagin, director of the Department of Research and Analysis at Warner Music Group.
In addition to the cases of working in the company, Maxim told the students how to sell their ideas to business and how to profit from "artificial intelligence", which does not exist. The meeting ended with an informal conversation during a coffee break.
A recording of the master class was released on YouTube channel, but in order not to wait for the recording in the future, follow the news in our telegram channel of the Entrepreneurs Club and come to our face-to-face master classes!
Join the Entrepreneurs Club FCS
Maksim Karyagin,
Director of research and analysis WARNER MUSIC GROUP INC.