The Nature journal published an article by Alexander Fedorov, Nazar Beknazarov, Alan Herbert, and Maria Poptsova
The article "ADAR1 masks the cancer immunotherapeutic promise of ZBP1-driven necroptosis" by Alexander Fedorov, Nazar Beknazarov, Alan Herbert, and Maria Poptsova was published in Nature on May 25, 2022.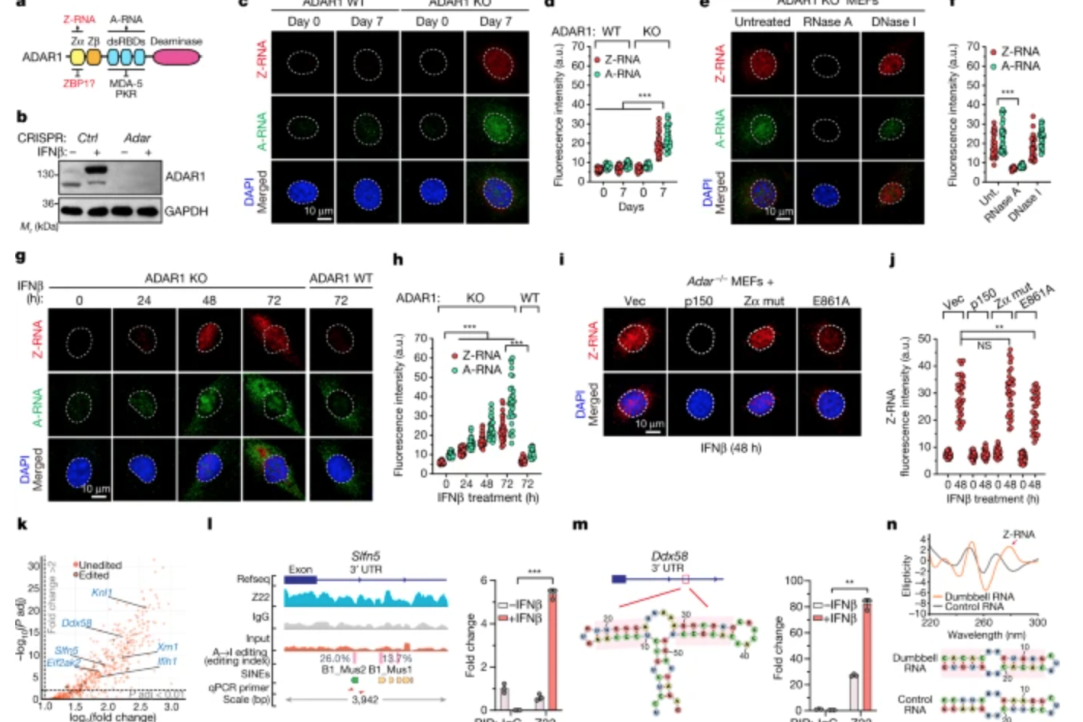 The authors claim that only a small proportion of patients with cancer show lasting responses to immune checkpoint blockade (ICB)-based monotherapies. The RNA-editing enzyme ADAR1 is an emerging determinant of resistance to ICB therapy and prevents ICB responsiveness by repressing immunogenic double-stranded RNAs (dsRNAs), such as those arising from the dysregulated expression of endogenous retroviral elements (EREs). These dsRNAs trigger an interferon-dependent antitumour response by activating A-form dsRNA (A-RNA)-sensing proteins such as MDA-5 and PKR5. The authors show that ADAR1 also prevents the accrual of endogenous Z-form dsRNA elements (Z-RNAs), which were enriched in the 3′ untranslated regions of interferon-stimulated mRNAs. Depletion or mutation of ADAR1 resulted in Z-RNA accumulation and activation of the Z-RNA sensor ZBP1, which culminated in RIPK3-mediated necroptosis. As no clinically viable ADAR1 inhibitors currently exist, the authors searched for a compound that can override the requirement for ADAR1 inhibition and directly activate ZBP1. The authors identified a small molecule, the curaxin CBL0137, which potently activates ZBP1 by triggering Z-DNA formation in cells. CBL0137 induced ZBP1-dependent necroptosis in cancer-associated fibroblasts and reversed ICB unresponsiveness in mouse models of melanoma. Collectively, these results demonstrate that ADAR1 represses endogenous Z-RNAs and identifies ZBP1-mediated necroptosis as a new determinant of tumour immunogenicity masked by ADAR1. Therapeutic activation of ZBP1-induced necroptosis provides a readily translatable avenue for rekindling the immune responsiveness of ICB-resistant human cancers.
The article can be found on the Nature website.
Links to the publication in other sources can be found here.

The staff of the International Laboratory of Bioinformatics warmly congratulates Alexander Fedorov, Nazar Beknazarov, Alan Herbert, and Maria Poptsova on the publication of their scientific work!