The first Master Class was conducted as part of the marathon from Master Delivery "Product Development: startup VS corporation"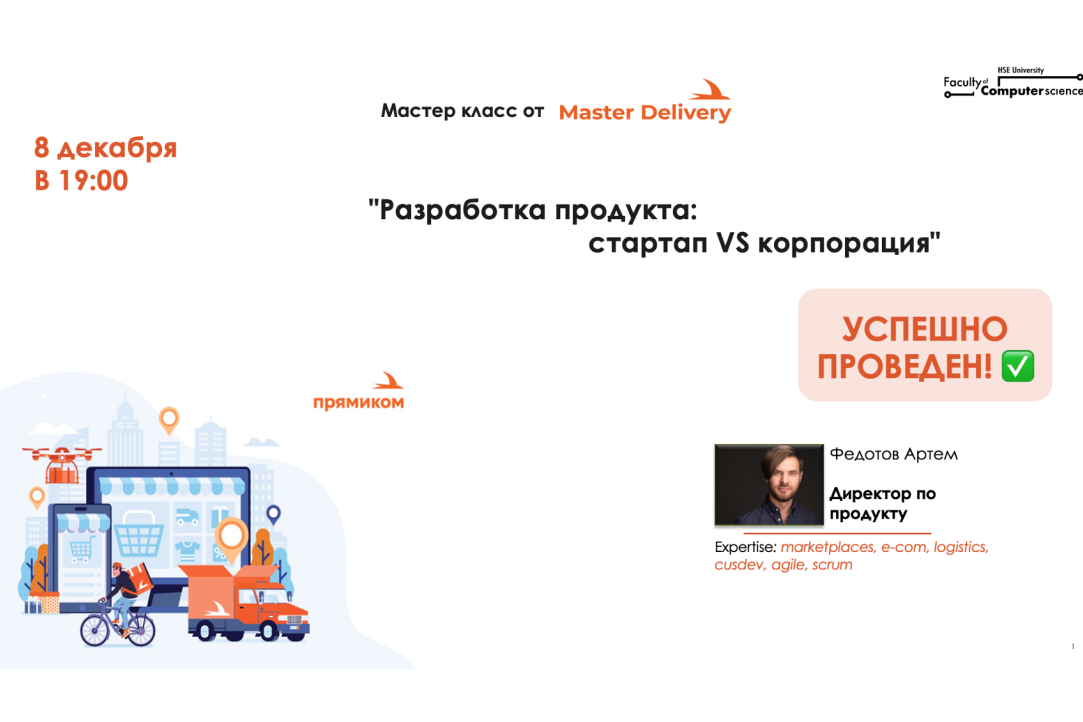 On December 8, 2021, the first Master Class was successfully conducted as part of the marathon from the Master Delivery company "Product Development: Startup VS Corporation".
The master class was held in an online format. Artem Fedotov, the company's Product Director, explained how the process of creating and developing a product in a startup differs from the corporate approach in an already established business. Comparison of specific approaches at different stages of product management.
During Artyom's speech, the participants actively debated on the stated topic and after the presentation they could not let the speaker go for a long time.
The Center for Practices, Projects and Entrepreneurship thanks Artem Fedotov and our partner company "Master Delivery" for the wonderful start of the marathon of master classes!
The recording of the Master Class can be viewed here.
And today, we invite you at 19:00 to the second Master class from Dorokhova Marina, Sales Director "How to sell on the Russian and international markets - practical tips, life hacks and secrets"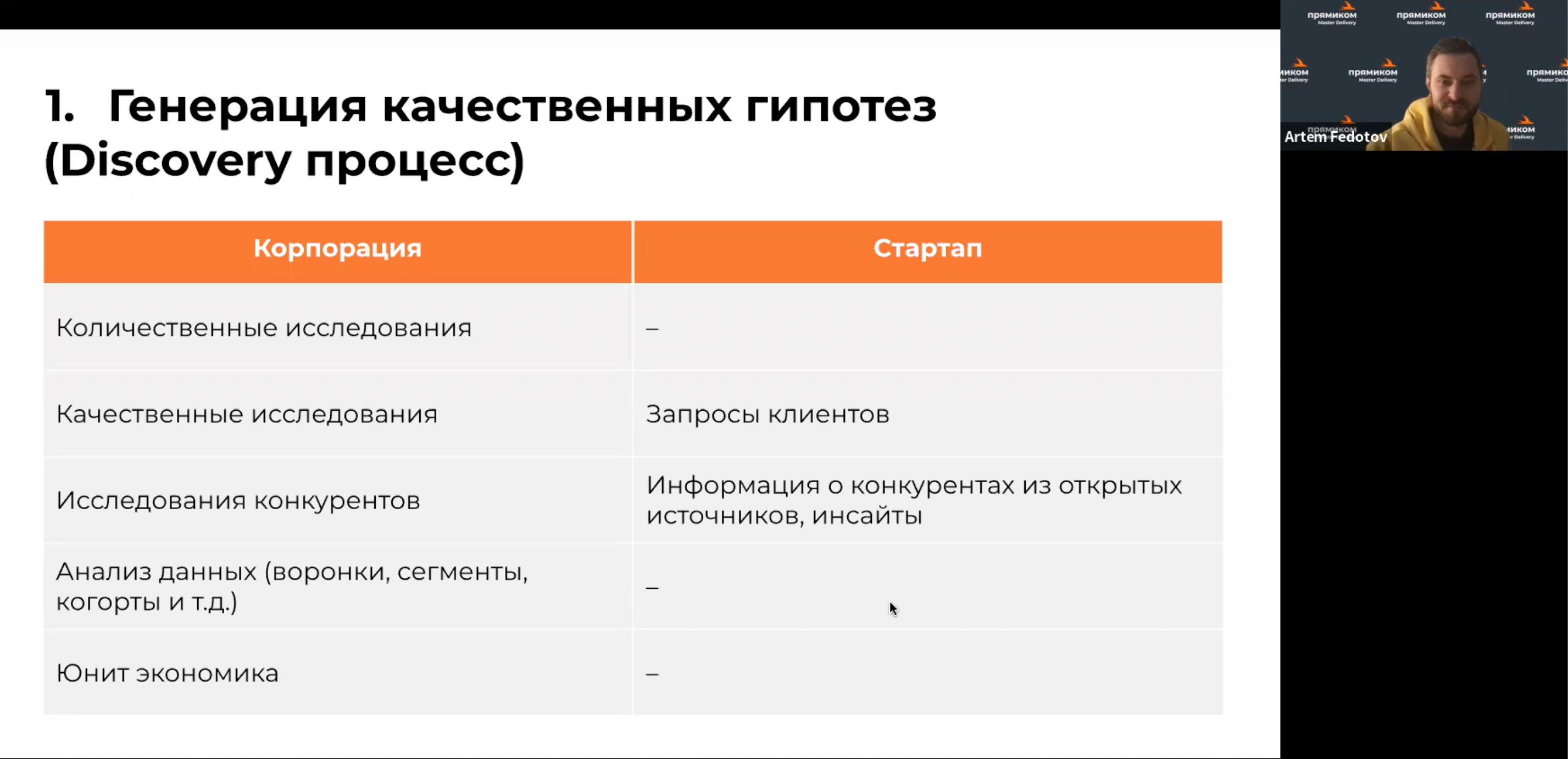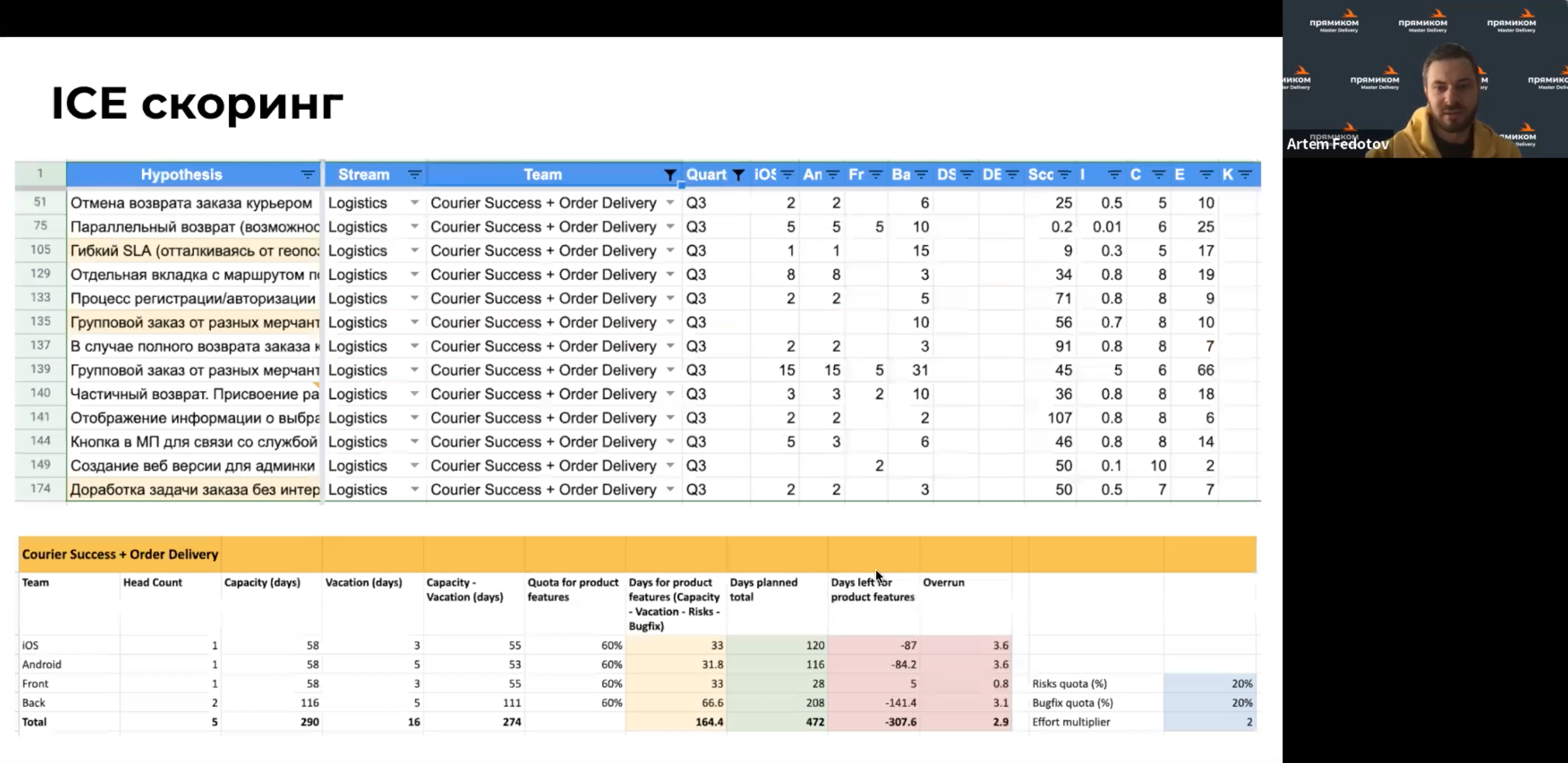 Artem Fedotov
Product Director
Partner