Start of accepting applications for the Scholarship "Young entrepreneur" FCS 2021/2022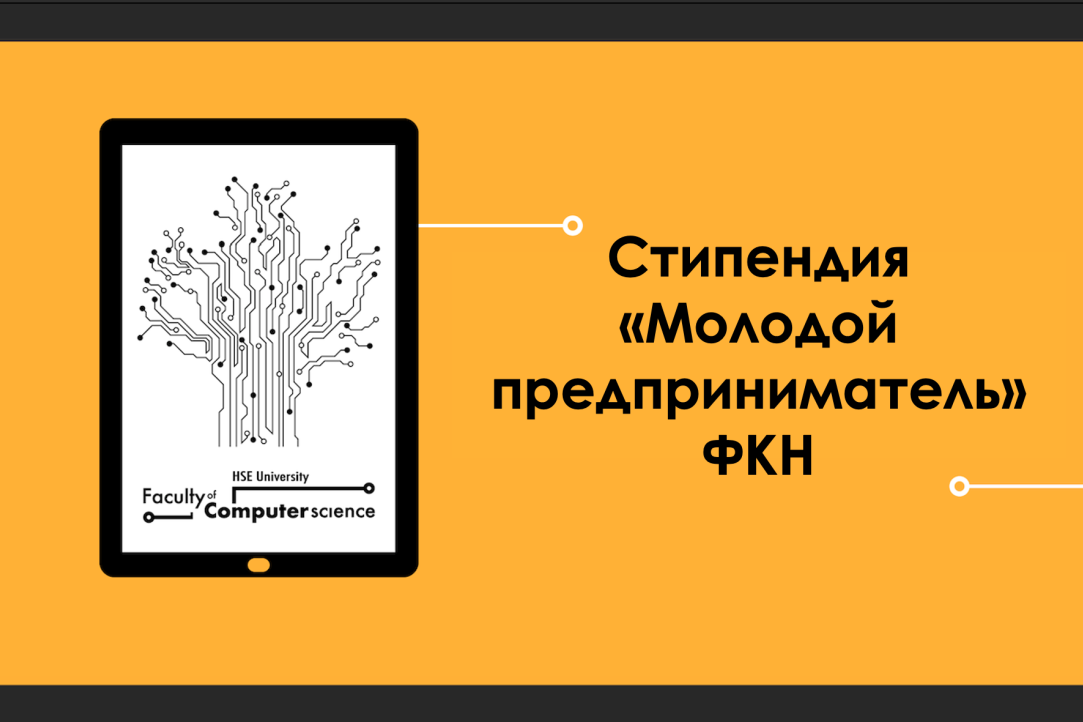 A unique opportunity to receive a scholarship for the development of your Startup project has appeared at the FCS!
The Center of Practices, Project Work and Entrepreneurship of the FCS announces the start of accepting applications for the nominal scholarship "Young Entrepreneur" of the FCS and invites you to try your hand at the competition.
Two nominations:
- "The best idea of an entrepreneurial project"
- "The best entrepreneurial project"
All finalists of the competition present the project in the format of an online presentation to the competition commission.
The total duration of the performance in the final of the competition is no more than 10 minutes for defense + 10 minutes for questions from the jury members.
You have the opportunity following the results of the competition:
Get financial support from the faculty.
Become a member of the Accelerator for FCN students, where you will be able to study your target audience more deeply, conduct custdev, create an MVP, finalize your project with the help of experienced mentors.
Get additional support from the contest partners and the Accelerator.
The decision on the award of the scholarship is made by the competition commission, which will include representatives of partner companies and employees of the HSE Faculty of Computer Science.
Scholarship Application Deadline:
in the nomination "THE BEST IDEA OF AN ENTREPRENEURIAL PROJECT" -

until November 24, 2021.

in the nomination "THE BEST ENTREPRENEURIAL PROJECT" - until December 18, 2021.

You can find out more information and how to apply on the page of the Scholarship "Young Entrepreneur" of the FCS.