The 3rd Master class as part of the marathon from "MasterDelivery" - How to attract investment in the project was held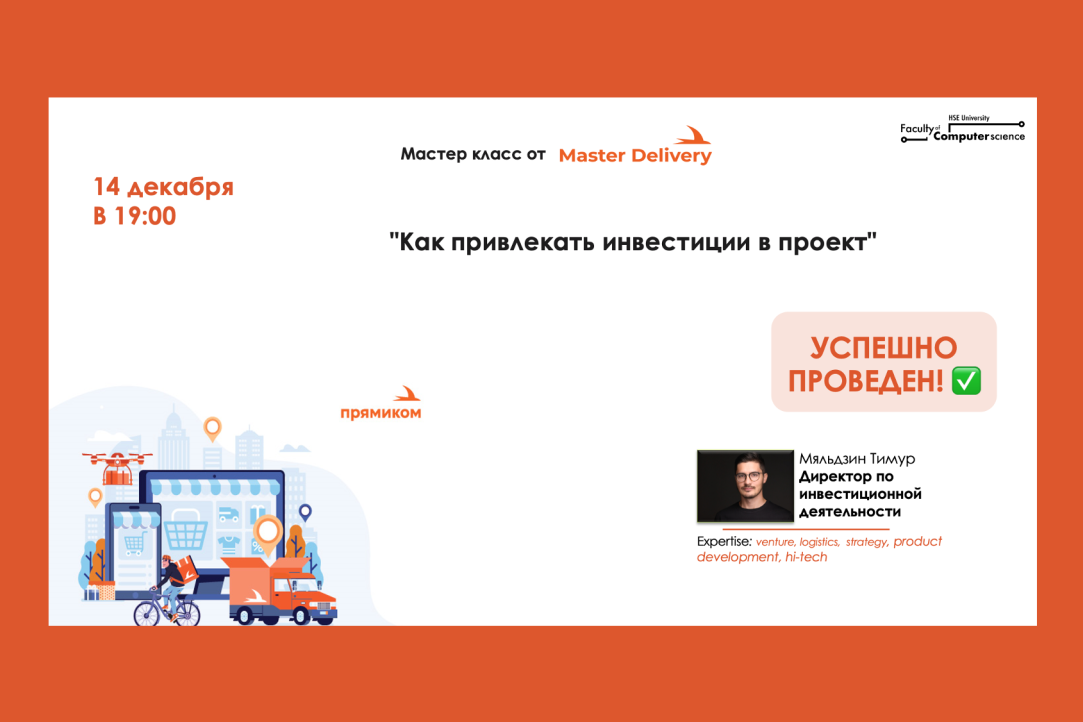 On December 14, 2021, the second Master Class was successfully held as part of the marathon from the Master Delivery company "How to attract investment in a project".
The master class was held in an online format.
Timur Myaldzin, Director of Investment Activities of the company, told about who invests in startups, the difference between the tasks of a startup and an investor, how to properly prepare for a pitch to a potential investor and how the Delivery Master received investment offers in less than a year
During the speech, the participants asked questions in the chat and then discussed the subtleties of the process of attracting investments.
The Center for Practices, Projects and Entrepreneurship thanks Timur Myaldzin and our partner company "Master Delivery" for the most wonderful Master class!
The recording of the Master Class can be viewed here.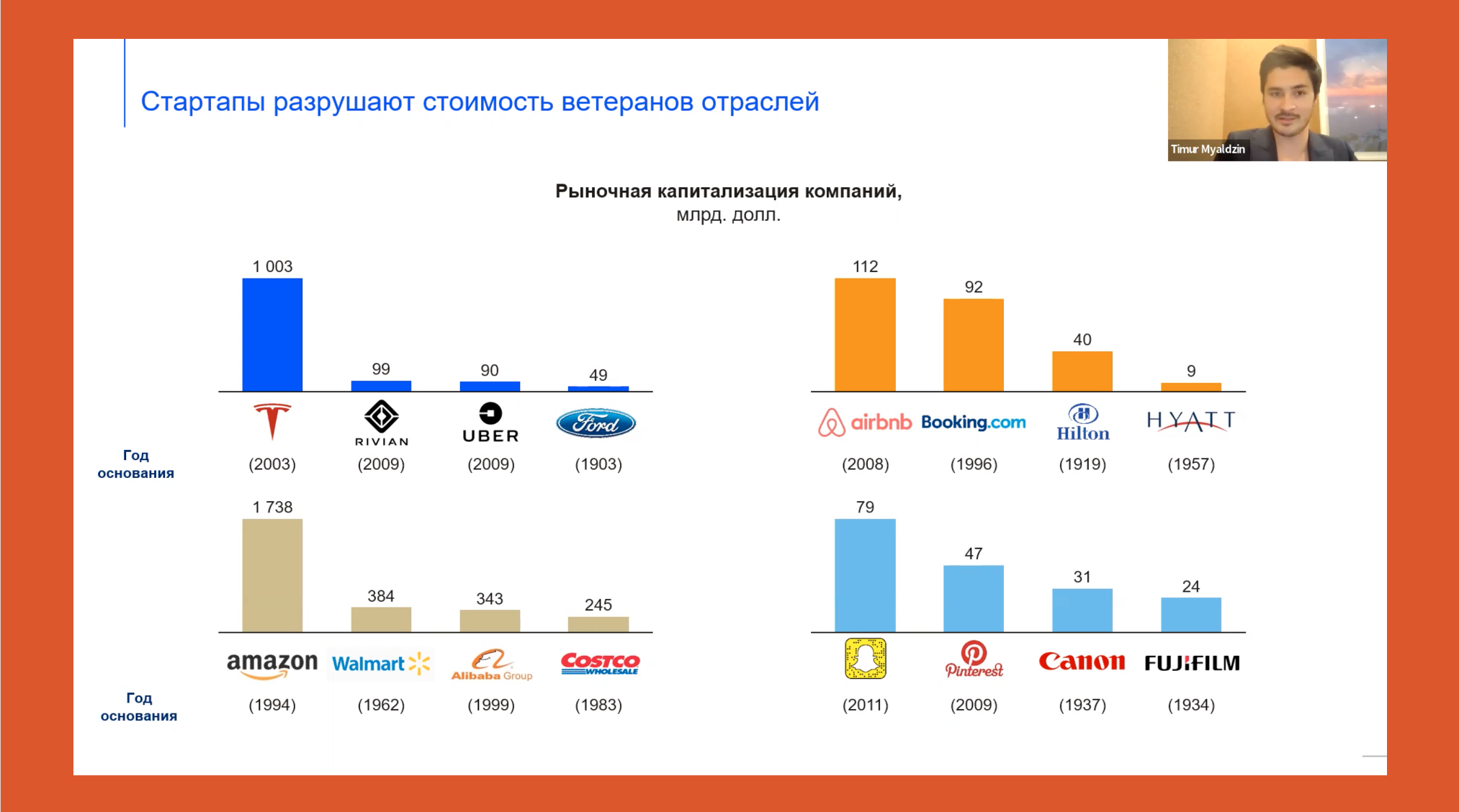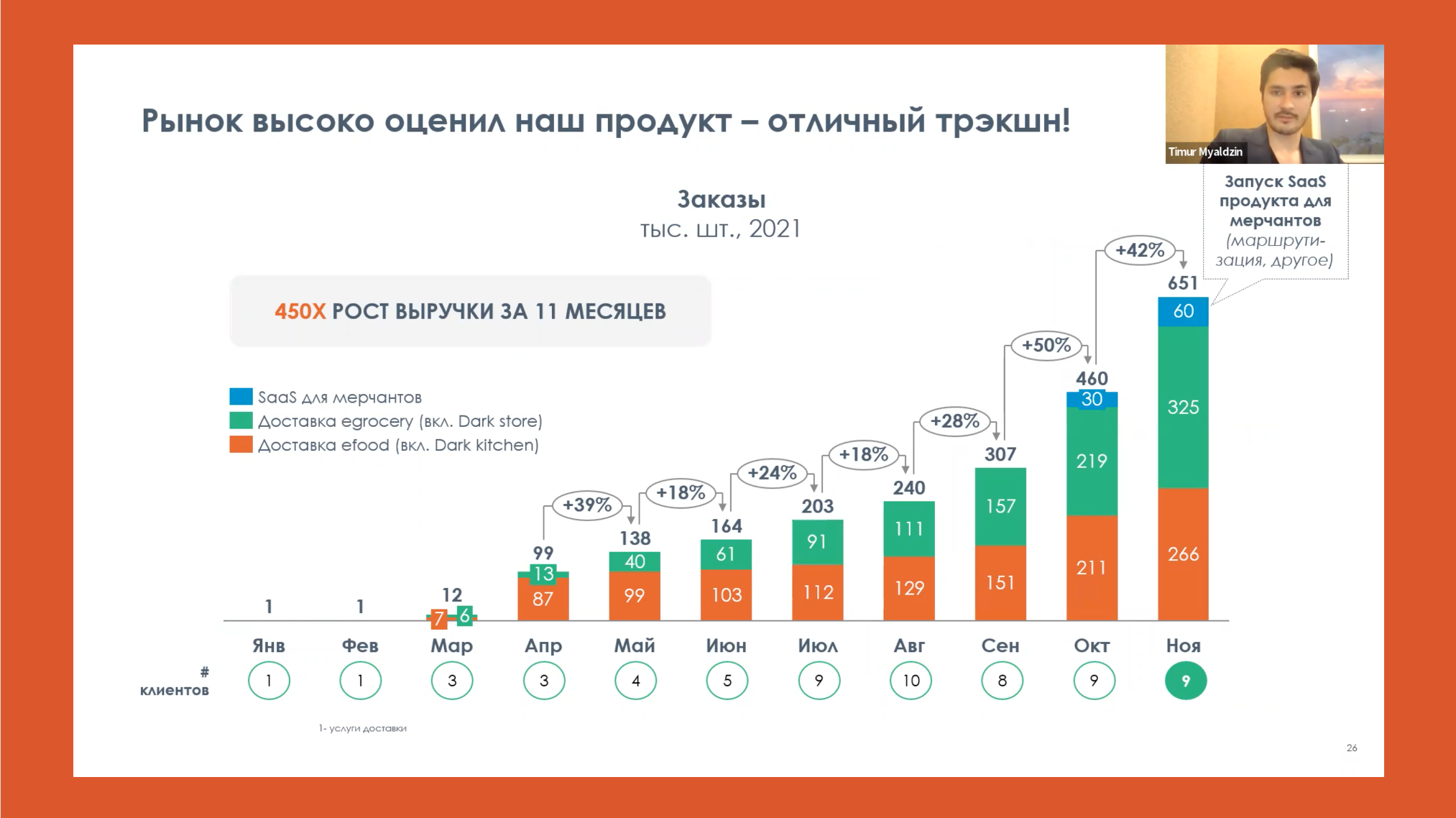 Timur Myaldzin
Director of Investment Activities
Partner