The final Master class as part of the marathon from "MasterDelivery" - Needs Research: what kind of product does the audience need was held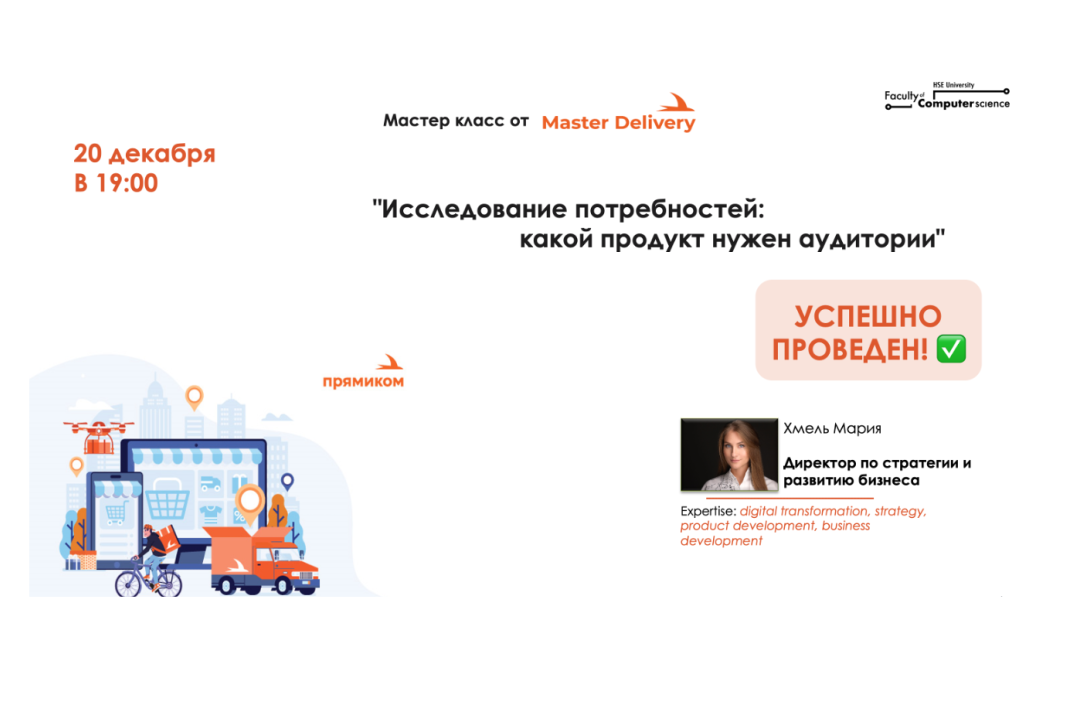 On December 20, 2021, the final Master Class was successfully held as part of the marathon from the Master Delivery company "Needs Research: what kind of product the audience needs."
The master class was held in an online format.
Maria Khmel, Director of Strategy and Business Development of the company, spoke about why to investigate the needs of the audience, by what methods and how to extract the most valuable information about the future product from people.
During the speech, the participants asked questions in the chat and managed to discuss the process of audience research to one of the participants and understand what methods should be used.
The Center for Practices, Projects and Entrepreneurship thanks Maria Khmel and our partner company "Master Delivery" for the most wonderful Master class!
The recording of the Master Class can be viewed here.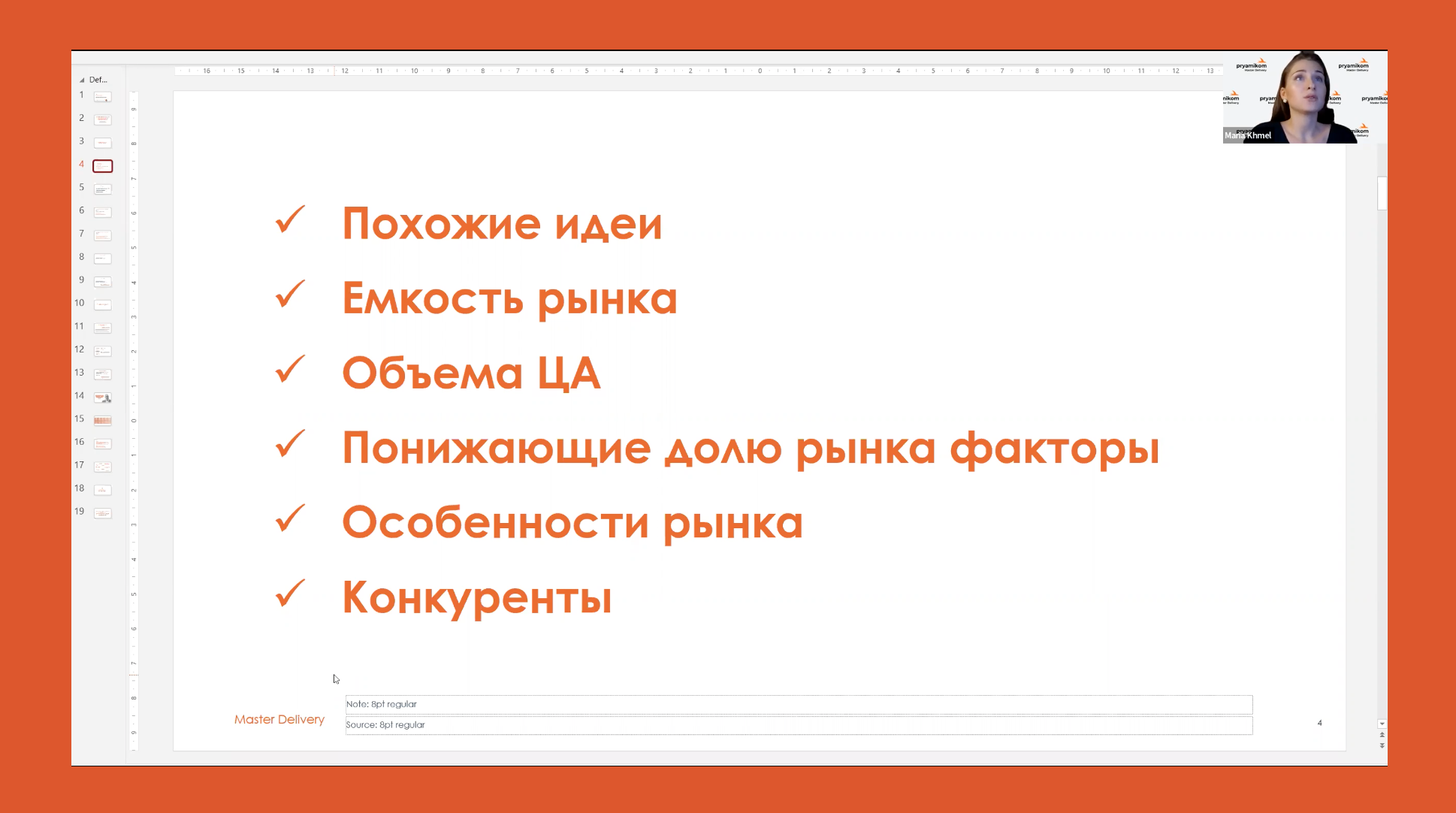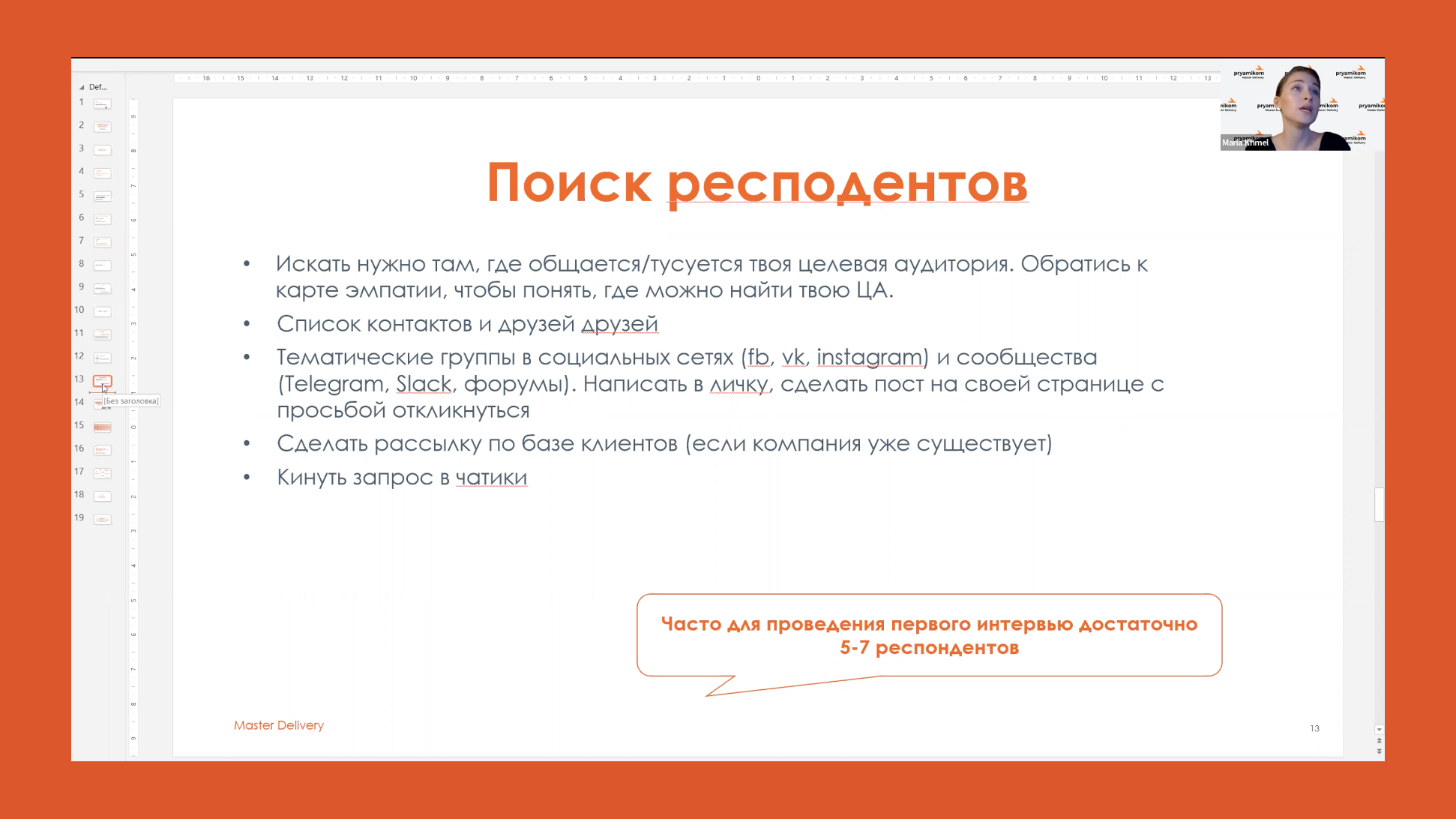 Maria Khmel
Director of Strategy and Business Development
Partner