School 1-2 November
HSE University invites you to join an autumn school on machine learning aimed at undergraduate/graduate students and young postdoctoral fellows from pure and applied mathematics. This intense two-day event will consist of 4 interdisciplinary mini-courses.
Conference 3 November
The third day is conference. It will be very similar to an A* level conference: short papers (15 min), long poster session.
Tentative list of speakers
This school is supported by the RSF grant N19-71-30020 "Applications of probabilistic artificial neural generative models in the development of digital twin technology for Non-linear stochastic systems" and jointly organized by three laboratories of HSE University:
Programme
Nov 1


School

09:30 - 10:00 Registration and welcome

10:00 - 11:15 Posterior sampling and Bayesian bootstrap. Part 1

11:15 - 11:45 Coffee break

11:45 - 13:00 Posterior sampling and Bayesian bootstrap. Part 2

13:00 - 14:00 Free time

14:00 - 15:15 Tensors and machine learning. Part 1

15:15 - 15:35 Сoffee break

15:35 - 16:50 Tensors and machine learning. Part 2

17:00 - 17: 30 Local-Global MCMC kernels: the best of both worlds

17:30 - 18:00 Computer vision on mobile devices

Nov 2


School

10:00 - 11:15 Optimal Transport and Generative Modeling based on Stochastic Processes. Part 1

11:15 - 11:45 Coffee break

11:45 - 13:00 Optimal Transport and Generative Modeling based on Stochastic Processes. Part 2

13:00 - 14:00 Free time

14:00 - 15:15 Introduction to diffusion models. Part 1

15:15 - 15:35 Coffee break

15:35 - 16:50 Introduction to diffusion models. Part 2

17:00 - 17:30 Machine learning and astrophysics

17:30 - 18:00 Machine Learning Challenges in Particle Physics

Nov 3


Conference

10:00 - 11:15 Session 1: Applied ML & Session 2: Optimization

11:15 - 11:45 Сoffee break

11:45 - 13:00 Session 3: Applied ML 2 & Session 4: Computational ML

13:00 - 14:00 Free time

14:00 - 15:15 Session 5: Theoretical ML & Session 6: Generative modeling and representation learing

15:15 - 15:45 Сoffee break

15:45 - 16:00 Conference Photo

16:00 - 16:05 MML Olympiad award ceremony

16:05 - 17:30 Poster session

17:30 - 19:30 Conference Dinner
Slides of talks
Video
Organisers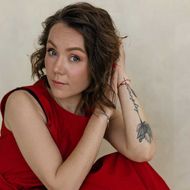 Polina Dergacheva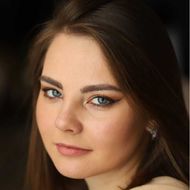 Viktoriia Pronicheva