Masterclasses Introduce High School Students to Particle Physics
National Research University Higher School of Economics hosted a masterclass in particle physics on March 27 and brought high school students to participate. These students took a day off from school to go to the University and dive into the actual data. Scientists of the HSE Laboratory of Methods for Big Data Analysis (LAMBDA) Denis Derkach and Fedor Ratnikov introduced them to the tiniest building blocks of the universe and to the accelerators and detectors which probe these mysterious particles.
By analyzing real data from experiments at CERN´s Large Hadron Collider,  students got a taste of how modern physics research works. The students are enthusiastic about the program. They enjoy to interact with professional scientists and to work with real data from the LHC.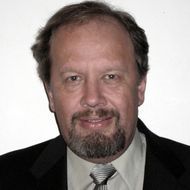 Fedor Ratnikov
Senior Research Fellow
Particle physics is one of the most important emerging fields in science. The discovery of the Higgs boson at the LHC in summer 2012 led to a large public interest in understanding particle physics. In a daylong Masterclass, high school students can explore this field of cutting-edge physics by working with authentic data from experiments at the LHC under the supervision of physicists.
The basic idea of the program is to let students work as much as possible like real scientists. Four experiments — ATLAS, CMS, ALICE, and LHCb — have made data available for educational use within the program. "During the day students understood how a scientific discovery can be claimed", — Fedor Ratnikov points out.
At the end of each Masterclass, students connected in a videoconference with physicists at CERN and other student groups from around the world to discuss their results. 
In our collaboration there are hundreds of scientists across the world working on the same experiment, this requires constant communication via videoconferencing. Students can explore this real scientific working environment in the Masterclass.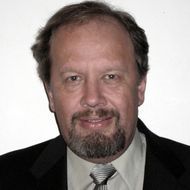 Fedor Ratnikov
Senior Research Fellow
The Masterclass at Moscow is part of an annual program called International Masterclasses. Scientists at about 210 universities and laboratories host Masterclasses at their home institutions. The Masterclasses this year are organized for February 15 through March 28 in more than 50 countries worldwide. The worldwide participation reflects the international collaboration in particle physics.
International Masterclasses are organized by the International Particle Physics Outreach Group (IPPOG). IPPOG is an independent group of outreach representatives from countries involved in the research at CERN and other leading research laboratories. The group's goal is to make particle physics more accessible to the public.
The international particle physics masterclass that CERN and HSE Faculty of Computer Science kindly invited us to participate in, was an exclusive experience in studying physics and a unique opportunity to dive into collaboration with people from other countries. We learned a lot about all the sorts of different particles that our world (and potentially antiworld) consists of, studied the prints of particle decay events and calculated the lifespan of a D0 meson, after which we had an online conference with CERN staff and other masterclass participants from all around the globe to discuss our results and ask questions, which was then followed by an online tour right to CERN's LHCb facility in Geneva. Overall, this was an extremely pleasant and fascinating trip to the world of elementary particles. Thank you very much, HSE, CERN and all the participants! 

Arthur Khazbulatov
HSE Lyceum, 11MI3