"Worldwide Conversation on Women's Higher Education and Equality in the Workplace"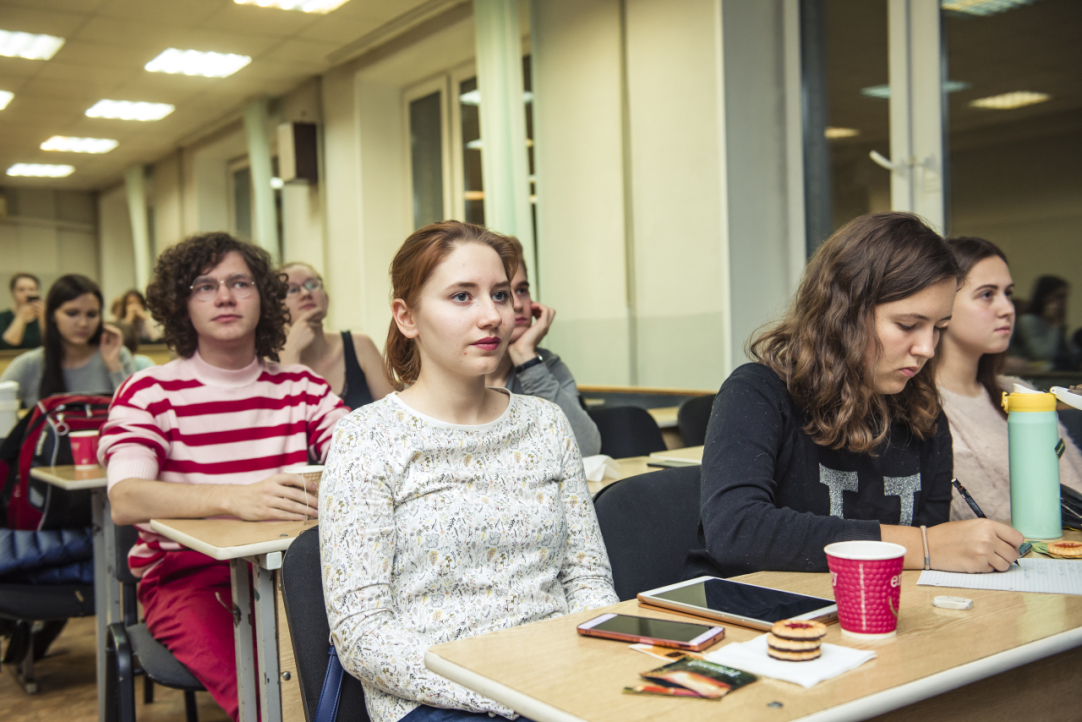 On November 26, the HSE Faculty of Computer Science held the 'IT Girls Night' for the fifth time. This year the event was organized within the University of London's campaign 'Worldwide Conversation on Women's Higher Education and Equality in the Workplace'. This campaign celebrates 150 years since the University of London opened up its 'Special Examinations for Women', the first university-level examinations offered for women in the UK. Ten years later, this step led to the University of London becoming the first institution of higher education in the UK to open up full degrees for women.
For more than twenty years the Higher School of Economics has cooperated closely with the London School of Economics — a constituent college of the University of London — implementing joint programs at ICEF. This year, the HSE Faculty of Computer Science and the University of London opened a bachelor's programme 'HSE and University of London Double Degree Programme in Data Science and Business Analytics.'
This launch event at the Higher School of Economics will be one of several 'Worldwide Conversation' events hosted by the University of London's teaching institutions around the world, including in Singapore, Hong Kong, Czech Republic, Turkey and Peru. These international conversations focus on in-country issues surrounding gender inequality in higher education and the workplace. The conversation at the Faculty of Computer Science addressed some issues concerning women in education, science and industry in the sphere of IT, which is traditionally considered a 'men's field', as well as differences in these questions between Russia and other countries.
Students from different HSE educational programmes (Applied Mathematics and Information Science, Software Engineering, System and Software Engineering , Political Analysis and Public Policy, Strategic Corporate Finance, Economics, and Media Management) and other universities (Moscow State University, Bauman Moscow State Technical University, and Moscow Institute of Physics and Technology); both faculty and high school students took part in the event. Female leaders from the fields of education, science and technology were invited as speakers, including HSE Vice Rector Maria M. Yudkevich, First Deputy Dean of the Faculty of Computer Science Tamara Voznesenskaya, ICEF Manager Natalia Koliadina, PhD in Finance and ICEF Assistant Professor Arkaja Chakraverty, Faculty of Computer Science Head of Laboratory of Bioinformatics Maria Poptsova, Mobile SDK Product Owner in Abbyy Olga Titova and first-year student of the master program "Analysis of Data in Biology and Medicine" Michal Rosenwald.
It was noted that representatives of the senior generation whose student years passed during the Soviet era felt gender inequality less. When Maria Yudkevich was studying at Moscow State University at the Department of Mechanics and Mathematics, the number of male and female students was equal. Nowadays only 20% of the students in the Faculty of Computer Science are female.
In the academic environment, recognition is gained by researchers who really put an effort into their work. Maria Poptsova said that the contribution of women to bioinformatics does not differ from that of men; they have been distinguished.
Modern western companies support diversity and inclusion. Michal Rozenwald, who has had the experience of working at Google and Facebook, explained that such a policy provides an opportunity to understand the customer much better and create a fruitful environment. Working with people from a variety of backgrounds, allows a company to gain a better understanding of its goals. A variety of points of view helps to find the best solution.
Speakers noted that nowadays the number of women who have gained top positions has decreased. They also claimed that gender stereotypes still exist in modern IT companies. Olga Titova argued that if you are a woman, you need to perform twice as effective since gender prejudice is still there. But as soon as one reaches a particular level of the authority, that person will feel equality.
The University of London will soon sum up the results of all events held as part of the 'Worldwide Conversation on Women's Higher Education and Equality in the Workplace,' and we will publish the material in full. You can read how the first 'conversation' in London was held on September 19 here.