How the Faculty of Computer Science Switched Online
From March 17, HSE University has made all classes online. Here's how the Faculty was able to do that, as well as celebrate Faculty's birthday, talk to prospective students, and develop a new YouTube channel.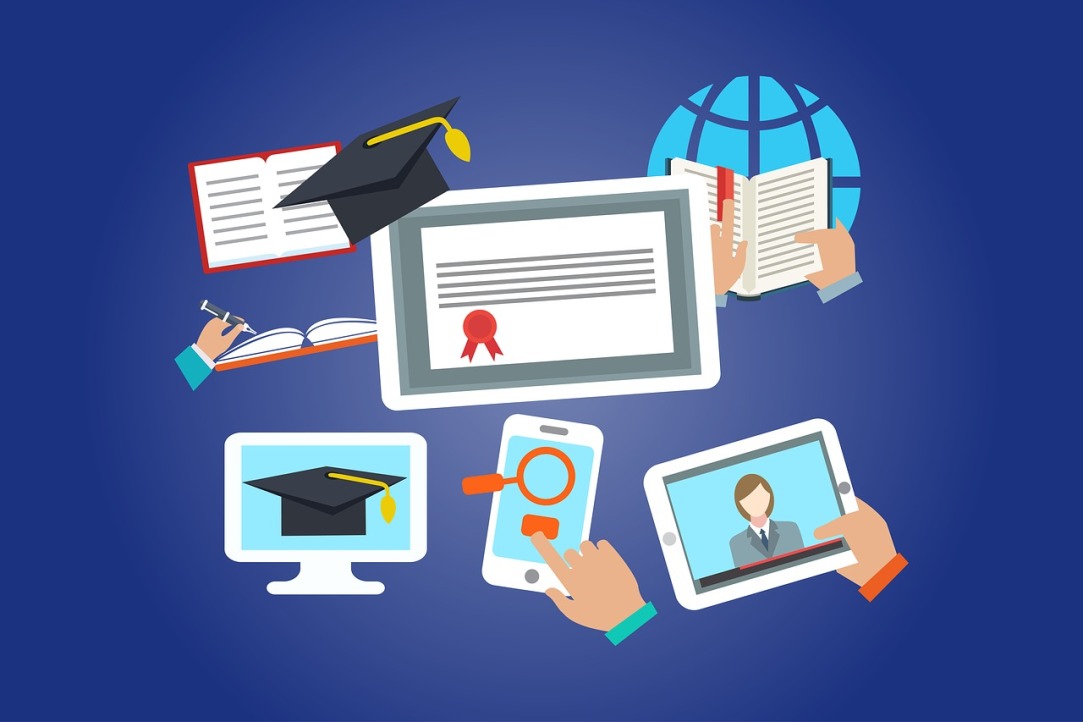 Professors and new technologies
The classes at the Faculty vary greatly. Mathematics is best taught with a whiteboard (sometimes even blackboard with actual chalk), while programming and algorithms require a classroom with computers. There are also research seminars with presentations and discussions, practical task solving workshops, and so on.
As it turns out, all this can be online. The first week of quarantine onwards, most of the classes took place in Zoom or MS Teams. Professors began inventing new ways to teach, buying a blackboard, drawing on presentation slides during the class, using a graphics tablet, or even building a structure to broadcast a sheet of paper.
Faculty's professors shared their experience with the rest of the university: Margarita Burova talked about interactive whiteboards, Ilya Shishkov gave a lecture on distance teamwork, Olga Maximenkova listed equipment for distance work, and Sergey Shershakov described the specifics of computer science workshops with students presenting and professor moderating. 
Students and distance learning
There are drawbacks to distance learning too – a professor cannot track every student's involvement, while students are easily distracted, and Internet connection is not so stable. On the positive side, many classes are now recorded and posted on YouTube, so that students can rewatch the difficult part and prepare for the test.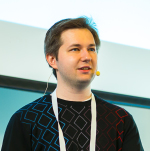 Evgeny Sokolov, Applied Mathematics and Information Science Programme Academic Supervisor

At first, I was a bit scared by Zoom classes. Now I know they are actually quite good. For example, many students now come to 9 a.m. class – not that I want to get up that early, but it's cool to know. Students ask more questions at the lectures. I don't know why – maybe texting is more familiar, or classroom atmosphere doesn't make student-to-professor communication easy. One surprising thing is that you now see all students' names when giving a lecture! I'm ashamed that this is the first chance to learn more students' names.
Theses and defences
HSE University is going to end the academic year online too. All defences are planned to take place online and with proctoring.
Centre for Continuing Education team has already had a Zoom exam. On April 18, Modern Data Analysis, Deep Learning, and Applications vocational programme students have defended their final projects. During presentations, the students broadcasted their screens; Evaluation Committee members asked questions and assessed everyone in camera – while the students were in a "waiting room".
Traditionally, a group photo was made at the end of the defence.
During May, the Centre starts new fully online programmes:
Python for automation and data analysis (May 13)
Introduction to Machine Learning (May 16)
Data Science Expert one-year vocational programme. It begins also May 13 with Python course, with other courses planned offline.
Admission
All Open Days are now online too. Bachelor and Master Open Days of the Faculty of Computer Science have already taken place.
IT-minded Moscow school students continue to visit the Faculty – online. The most popular events were PAIS Lab tour, introduction to first-year "hard" math, mobile apps development workshop, and a lecture on AI "horrors".
Master of Data Science programme had its Open Day, as usual, through Zoom webinar. This online programme is taught via Coursera, so recent events have not interfered with the learning process. Admission to the programme is open until June 19 (for other master's programmes deadline is July 31.)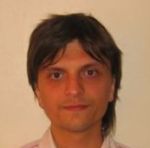 Sergey Obiedkov, Deputy Dean for Research and International Relations
On April 8, 10, and 13, PhD applicants took the professional exams through Zoom. Having received the task, the applicant prepared the answer in a separate "room", then being transferred to the Examination Board "room". Some incidents occurred too. One applicant, having given his answer was asked to leave the Board "room". He then inquired about the time the results were to be published, removed his headphones and left the room in his apartment. Exam manager had then to call him on the phone – which he left in the room – but everything ended well.
Research events and company presentations
The Faculty continues to hold laboratories' research seminars, IT lectures, workshops, and conferences – online for now. On April 28, 18:10 to 19:30, Faculty of Computer Science Colloquium took place online for the first time. Antonio Rodriges, associate professor at the School of Software Engineering, talked about raster data with geographic binding processing tasks and solutions.
Holydays and rest
Meanwhile, the Faculty celebrated its sixth anniversary this April. Ilya Segalovich Scholarship granting ceremony happened online too with Elena Bunina, CEO of Yandex in Russia, and Ivan Arzhantsev, Dean of the Faculty, congratulating the recipients.
Non-work communications do not cease too. Staff members phone frequently just to learn what's going on and meet in an online bar on Fridays.