"There are a lot of smart people at HSE University"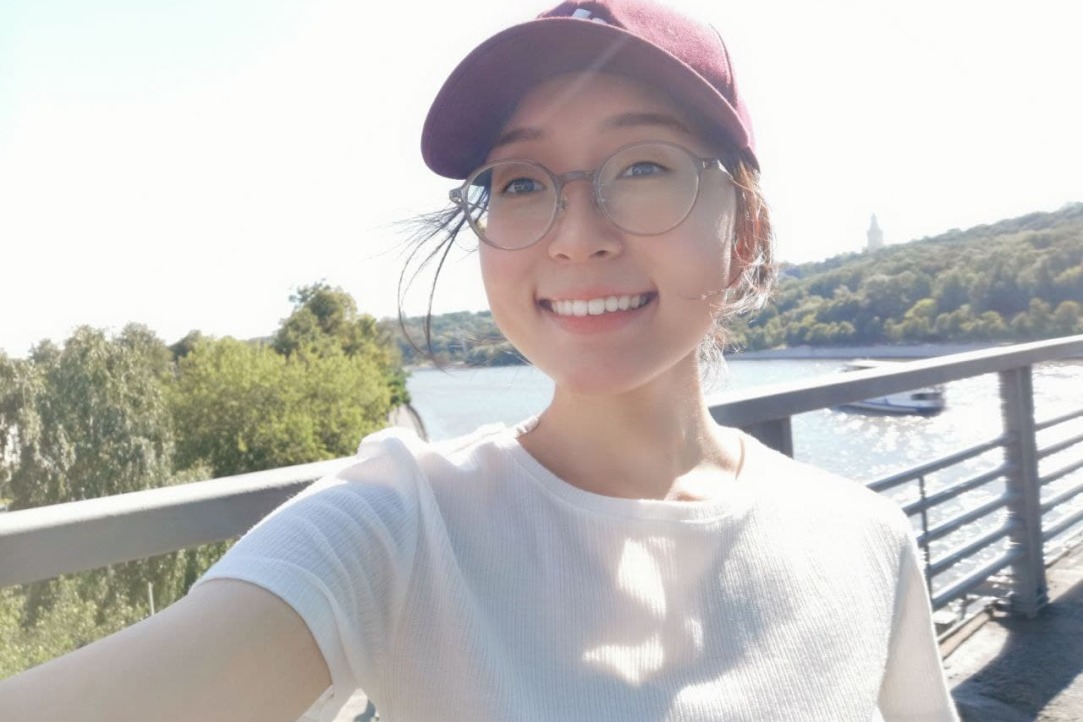 We talked to the student of the "Data Science and Business Analytics" double degree programme Yunying Pei about her projects, awards, and the LSE summer school.
I went to many schools because I lived in China, Kazakhstan, and Moscow. I graduated from high school in Kazakhstan. My high school programme was primarily focused on the humanities and differed greatly from the one at university. For example, I only started to programme in my first year here, and the math in my school was not particularly strong. As an international student, I had to take entrance exams in English and math - and I needed special training to pass them successfully.
Initially, I liked languages very much, probably because I lived in so many different countries. Language skills seemed very useful and interesting to develop; I even thought about applying to MGIMO University. However, I chose the Data Science and Business Analytics programme. Firstly, I really liked HSE University. I learned almost all the information from the website because I did not know anyone here. Secondly, I realized that if I don't fit in here, I can move on to some humanities programme. It would have been much harder to start with the humanities and move to natural sciences.
The admission went without a hitch: the instructions were clear, there were always people to help me. At the end of the day, I can say that I really like everything and I think I made the right decision. HSE University is a very prestigious and up-to-date place that has a good atmosphere. We study state-of-the-art programming techniques, machine learning - things that everyone is interested in these days. So I feel that I am developing in line with society, I am part of it, and I can actively participate in its future if I try.
Studies
My classmates are very friendly: if I do not understand something in the study materials, they always help me and explain, and vice versa. I really like talking with them; there are a lot of smart people at HSE University.
My favourite subjects are statistics and economics. I learned a lot about statistics. It is a good foundation for machine learning and econometrics that we now study. We are also studying time series - at first, I didn't know what it was and had no idea what we were going to do, but now I really like it. Thanks to the teacher, even online, we have a lively atmosphere.
I am lucky to have such good teachers. The academic supervisor Tamara Voznesenskaya and the programme manager Tatiana Pak helped me a lot and answered all my questions. I am very motivated and touched by the fact that our professors notice the students' progress. Even now that we have less contact, they are well aware of how well each student is doing.
Because I didn't have a very strong background, I had to put a lot of time and attention into my studies. I tried very hard, and it was noticed. I won the Silver Nestling Award at the 2019 Golden HSE Award, and in 2020 I won the 1C:Scholarship. I think a lot of students do very cool research, I also try to constantly improve my knowledge, and I have a lot of support. For example, last year I did a project with 1C, and my mentor Nikita Starichkov really helped me. I joined the project late and had a lot to catch on. His help was essential in this.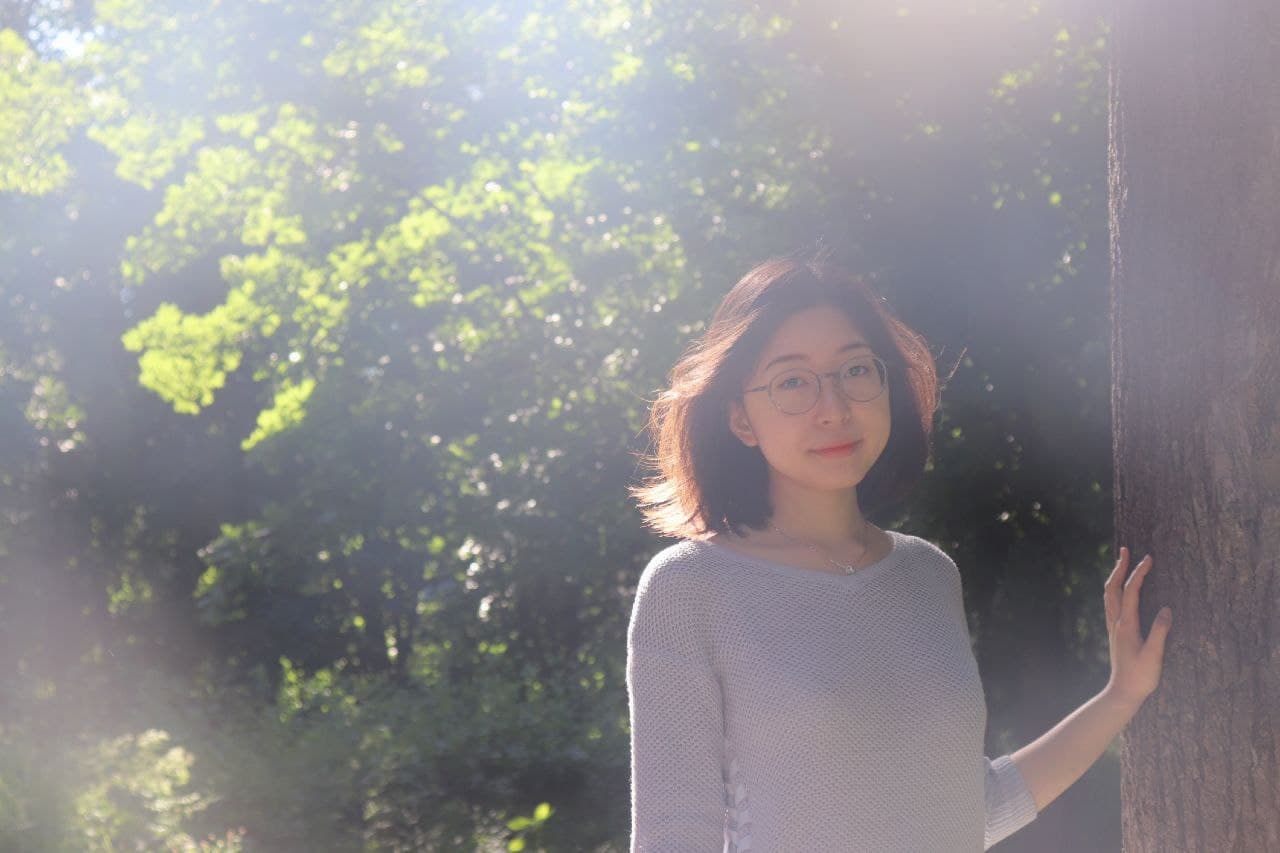 Projects
From the second year onwards, we do an annual project developed during the year and defended at the end of it. Last year, I had to create a mobile app with augmented reality interfaces for my 1C project. I really liked the topic and gained a lot of useful knowledge related to image processing, improved my knowledge of Python and Java, which I used to write the app. I used Android Studio - I had never made a mobile app before, and it was fascinating.
In the app, the user could scan their interior, select augmented reality interfaces and link them to certain places in the room - no unlike selecting room decor. After the interior was scanned the app suggested good places where a photo or picture could be attached - like the corner of a table. The interface could be saved, and the user didn't have to recreate it each time. It was similar to existing applications but had educational purposes in mind. It ended up being a fairly simple product, but I learned a lot.
This year I have a new task: together with my friends we are doing a team project with Yandex. It is related to deep fake - we will use a neural network to replace the faces or voices of people in videos. For now, we are listening to lectures from our Yandex mentor; he teaches us about neural networks, we solve tasks, but the project itself has not yet begun. The task will be to replace the image or audio as seamlessly as possible.
London School of Economics
I am in a double-degree programme, and in the summer of 2020, I got a grant from the LSE to study at its summer school. I could either reschedule it for next year hoping to do it on-site or participate in 2020 summer school online - I opted for the latter, choosing Business, International Relations and the Political Economy course. In this course, there were incredible lectures and written assignments. I learned a great deal about international relations and globalism, topics that I had been interested in even before I enrolled in the university.
What's next?
Now I am planning to do my master's. I do not know exactly what I will do in the future, perhaps I choose to work in the IT industry or I'll have some other ideas. One thing I know for sure - whatever I do, my university studies will be of great help to me because IT is at the top of the world now.