I Believe That at HSE University, You Can Grow Bigger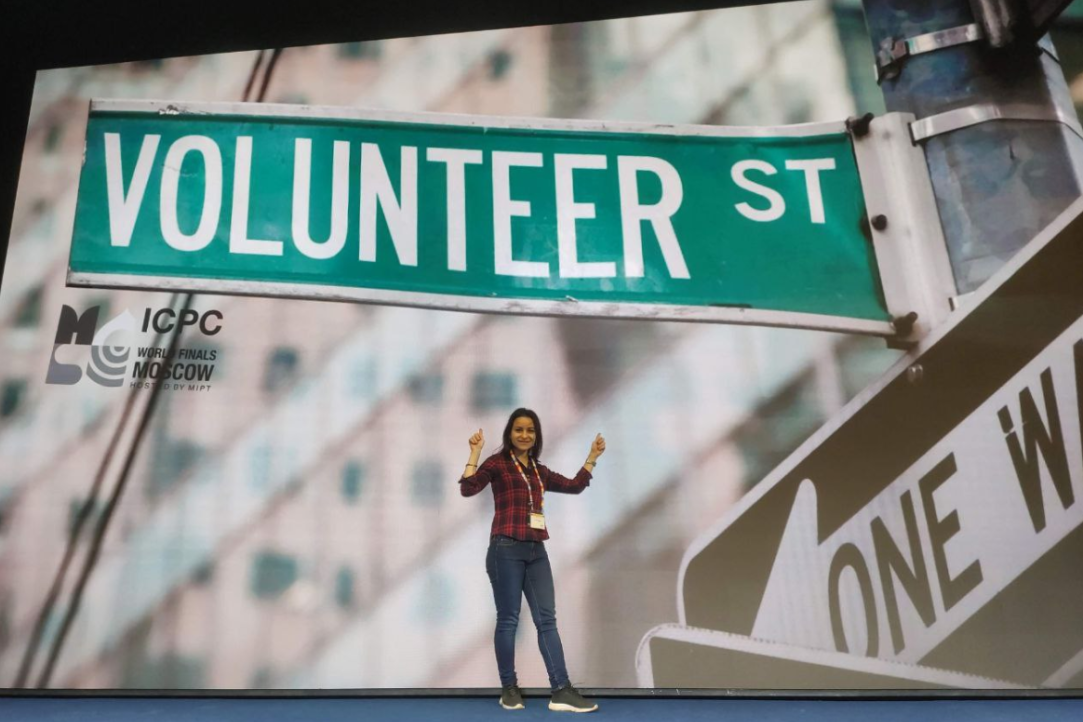 Tharaa Ali, 1st-year PhD student, told us about her life in Russia, IT education, and her research
I am from Syria, where I got a Bachelor's degree in Mechatronics and Robotics. After that, I obtained my Master's degree—also in Mechatronics and Robotics—at MSTU STANKIN and got a red diploma with honours. While studying there, I won third place in the Graduate of the Year. V-2021 competition. Now, I am doing my PhD at HSE University in the field of informatics and computer engineering.
When I was studying for my Bachelor's in Syria, I started to think that I did not want to be limited—my country is lovely, but it's only a small part of a big world. I wanted to see this big world, get to know other cultures, experience the joy of living more than one life by speaking different languages, but also to effectively implement the knowledge I was getting. Russia turned out to be one of the most interesting options: Moscow is one of the coolest, most modern cities in Europe, it has a lot of advanced technologies, and its universities rank highly. It is the world's biggest country, and many people from many different cultures live there. Last but not least, it was quite easy to get a visa.
I won a scholarship from the Ministry of Education of Russia, so I got an opportunity to spend my first year in Russia learning the language. After this, I decided to dive into programming. I wanted to be better in this field, so I changed the specialisation of my PhD programme. I looked for Moscow universities with programmes specialising in computer science. HSE University was definitely one of the best.
When I was applying, I liked everything about HSE University. Its website has all the information you need, and the Doctoral School in Computer Science replied really quickly. I also noticed the variety of laboratories and available projects. I can say that every step of the way, I liked it more and more. I believe that at HSE University, you can grow bigger.
Now I am a PhD student at the School of Data Analysis and Artificial Intelligence of the Faculty of Computer Science. I am also a research assistant at the International Laboratory for Intelligent Systems and Structural Analysis. The topic of my thesis is 'Composite AI Machine Learning Methods for Personalized Trajectory Planning and Recommending in Personalized Adaptive Learning Systems (PALS)'. It is being done under the supervision of Alexey Neznanov.
PALS are learning systems that are personalised for every learner, so they make the learning process different for different people. Some people study faster than others, some have previous knowledge that means they do not need to study these problems so deeply, or, on the contrary, they need to master the skills and repeat the material. PALS systems allow courses to be adapted to students' behaviour. I am working on methods and algorithms for building personal learning trajectories, from Bayesian Knowledge Tracing (BKT) up to modern machine learning approaches.
I used to participate in ICPC contests. In my country, I was a contestant, a judge, a problem-setter and a coach. Sometimes, I solve problems and participate in competitive programming.
In my free time, I like to work out. Muay Thai boxing is my favourite. I also cook delicious food and bake sweets. I have been studying Russian for a while, and now I am starting to learn German. I also like walking and exploring Moscow—it couldn't be more amazing!
In the future, I hope to pursue a successful career. I am planning to gain more knowledge and experience to get into big IT companies, but I believe that I am still at the beginning of my journey. In the future, I hope to find a suitable place where I can work and keep growing. There are no limits in the CS sphere, as new technologies and research keep growing and developing. Also, I love HSE University and I would love to work here and be part of its staff.