Faculty Student Partakes in COP26 Climate Conference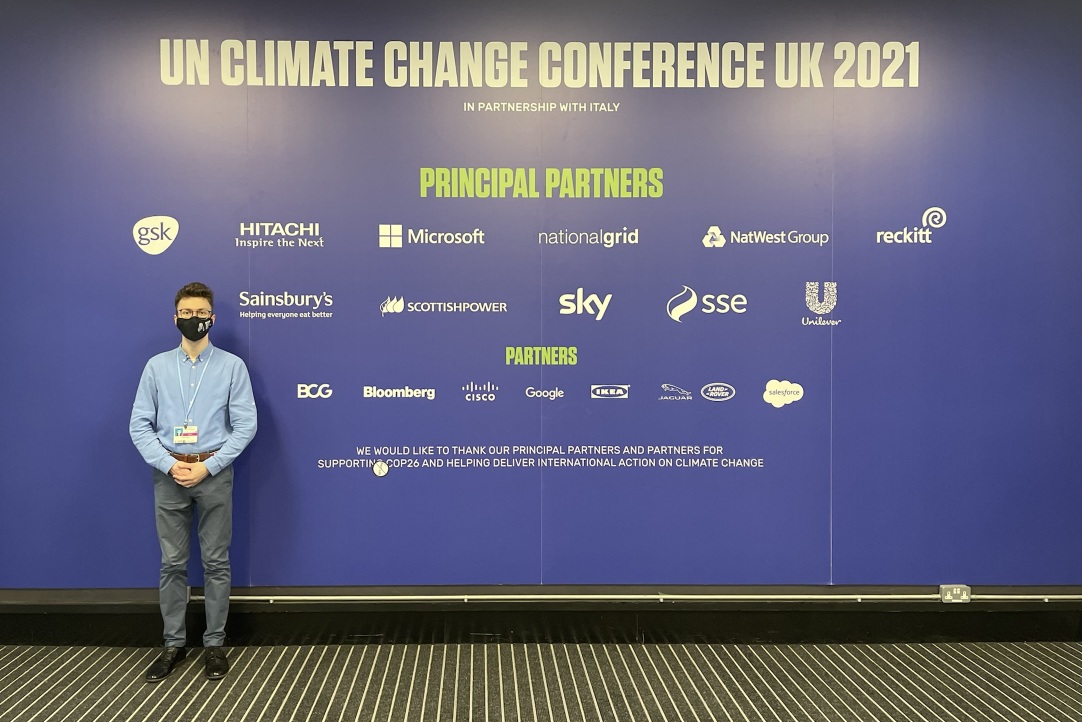 Andrey Milko, a third-year student of the Applied Mathematics and Information Science programme talks about the conference, how he got there, and what it has to do with augmented reality.
It is usual for the students of the Faculty of Computer Science to try our hand at the IT industry while still studying so that we can put our knowledge into practice. Since my second year, I have been working in a Russian IT company that develops virtual and augmented reality applications.
At work, I got the chance to go on a business trip abroad, to Scotland — to the international climate conference COP26. At that conference, representatives of governments, businesses and the scientific community from various countries discussed climate issues, in particular global warming and ways to slow it down.
Using augmented reality technology, the Russian pavilion at COP26 presented a model of the "City of the Future", powered by nuclear energy. The conference participants saw the main components of a nuclear power plant, the structure of the nuclear reactor, and the processes taking place inside the plant via an iPad app. This was one of the partner projects in my company.
As a representative of the company, a person had to go to the conference who would be able to talk about both the model and the technology used to demonstrate it, namely augmented reality. I work for the company as both a manager and a part-time junior programmer, so I was very interested in talking to the conference attendees about the technologies used in creating this application. The management suggested I go and I happily agreed.
The trip lasted for a fortnight, during which I obtained invaluable experience in communicating in English, broadened my horizons and simply had a very busy and interesting time.
It is worth noting that this trip was also made possible thanks to HSE University, and especially thanks to the students I study with. I often see that many of them participate in international internships, hackathons, or are already working (and earning a lot) — this does not leave me indifferent. This, at the very least, speaks to the high level of knowledge and skills possessed by the students here. I am very lucky to be surrounded by just such smart and driven classmates who motivate me to develop through their achievements.
I am currently studying for a degree in Machine Learning and Applications. The material I am studying are very intelligence-enhancing, keep the brain working, and that is cool. I'm glad I chose this specialization, although I am working in a different field at the moment. In the future, I plan to move into the field of unmanned vehicles — I am very attracted to red and white unmanned cars and rovers from Yandex. I am sure that my specialisation will give me a good start on my path to mastering unmanned technologies.