'Unprecedented atmosphere of Moscow turned this two years of studies into the best experience of my life'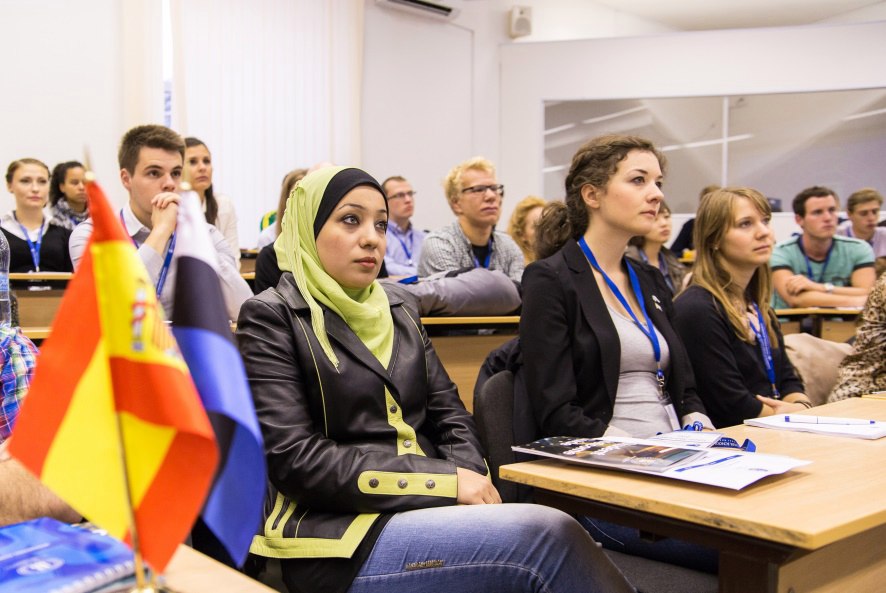 The Higher School of Economics gradually takes higher positions in the authoritative World University Rankings. At the same time the University is becoming more and more popular among foreign students. On the one hand, foreigners can apply to study for free through full-tuition scholarships which completely waive all tuition fees for select full-degree Bachelor's and Master's programmes at HSE. On the other hand, tuition fees in HSE appear to be lower than in many universities outside Russia. We talked to English speaking graduates of the English-taught Master's programme System and Software Engineering and found out about their experience of studying in HSE, life in Moscow, and what do they do as professionals now.


Yusuf Can Yalaz, alumnus 2015:
I got my Bachelor degree on Mathematics in Uludağ University in Turkey. I was employed by Yandex company as a search quality team member and desired to improve my skills in IT sphere. There was no Computer Science Department in Uludağ University while I was studying there. I always admired the technical talents of my Russian colleagues in the company and related their skills with the great scientific heritage of Russia. This idea motivated me for searching a programme in Moscow.  

The Higher School of Economics offered me scholarship and great educational opportunities. I have made a search about the department of Software Engineering in HSE and was impressed by the solid background of lecturers. Many students of HSE are awarded in many competitions. That gave me a great impression. 

Admission procedure was pretty much the same as it is with all international Master's Degree programmes around the world. I have submitted the necessary official documents and had an online interview with the faculty's election committee. HSE application center supported me during the whole process. 

Multimodule-based education system and multinational environment were the biggest differences in comparison to the educational process of Uludağ University. Unprecedented atmosphere of Moscow embraced me and turned this two years of studies into the best experience of my life. Now I have lifetime friends not just from Russia but also from all around the world thanks to HSE. From time to time I still observe the achievements of my department. 

I am happy to see now that I have made the right decision. I will always be grateful for the continuous support of department staff and my classmates both. HSE also provided good accommodation to me during the education along with other students from literally all around the world. I am sure new students will have even more opportunities waiting for them.

Now I am still working for Yandex in Turkey and searching for a PhD and post graduate programmes. 



Zuka Saham Abduljabbar, alumna 2015: 
I chose the Higher School of Economics because first of all, this university is considered to be one of the most famous universities in Russia. The most important thing for me was to find a programme in my specialization that is taught in English. Admission procedure appeared to be very simple. I just followed the steps in HSE website and succeeded: fortunately, all the conditions needed were matching my case. 

Comparing to the University of Baghdad in Iraq where I got my Bachelor degree, the system was generally the same. Basically, the best thing I can remember from two years studying in HSE are the lecturers. Each lecture gave a burst to the new ideas for my research project. The lecturers in HSE are very well-educated, open minded, and kind. They encouraged us to do our best. Especially I would like to mention prof. Sergey Zykov and prof. Sergey Avdoshin. During the studies I also did some research and published a joint article with my scientific advisor prof. Zykov. 

As for life in Russia and adaptation... To be honest, life in Moscow is not an easy one for a foreigner. But I had a great time in Moscow and I would like to come back again. 

Now I am a permanent employee in Iraqi Ministry of Foreign Affairs. I am working in IT Department as a programmer and looking to study PhD after at least two years.
---
More information about foreign students applying for HSE's undergraduate and graduate educational programmes can be found on the website.